Local News
We Saw Dead Bodies: Survivors of Abuja-Kaduna Train Attack Narrate Sad Ordeal
The Kaduna train attack has led to the loss of lives and rendered others who were injured terrified even though they are still breathing
Some of the survivors of the Kaduna train attack have recounted their ordeal following the terrorist attack which reportedly claimed the lives of scores of persons on Monday night, March 28, with some of them saying, we saw hell, The Punch reports.
Many were killed and several others injured and a few kidnapped, in the attack on the Abuja-Kaduna-bound train.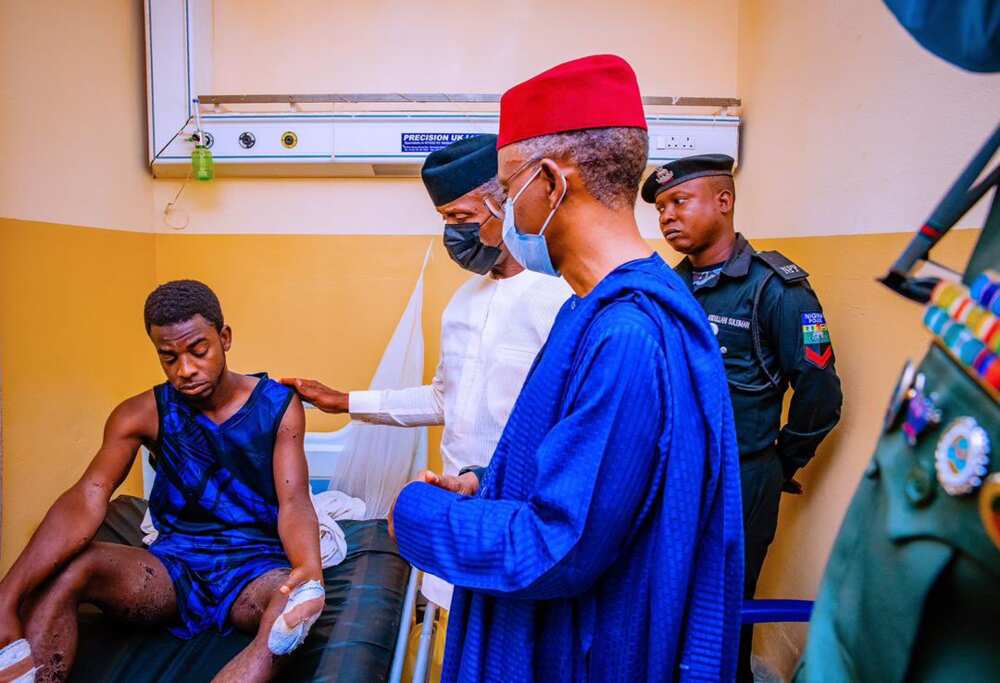 What happened
The terrorists had planted explosives devices along the rail track and when the Abuja-Kaduna bound train approached the point, the device exploded, causing the train to derail.
Survivors of the attack
The Cable added that some of the identities of those killed by the terrorists had yet to be made known but one of the victims, Fatima Shuaibu, a student on board the train, confirmed that her sister, Zainab, was shot in the stomach and died, while another victim, Mohammed Isa, also in hospital, told the newspaper, that he saw two dead bodies.
Meanwhile, security has been beefed up at the 44 Nigerian Army Reference Hospital located in the metropolis where victims who sustained critical injuries were taken to for urgent medical attention.
However, at the St. Gerard Catholic Hospital, it was gathered by the news outlet that no fewer than 15 victims were brought to the hospital. Read more: https://www.legit.ng/nigeria/1463101-we-saw-dead-bodies-survivors-abuja-kaduna-train-attack-narrate-sad-ordeal/