News
Technology
Register here: iCreate Africa Skills Festival 2022
All you Need to Know About iCreate Africa Skills Festival 2022
One of Africa's largest hubs for skills development, iCreate Africa has partnered with your beloved and most read tech news platform, Techuncode to host the 5th edition of the iCreate Skills Festival.
Billed to hold at the International Conference Center, Abuja on the 4th – 6th of April 2022, the festival will proffer practical solutions to challenges facing the skills workforce.
i Create SkillsFest beams its focus on artisans and skills in areas such as plumbing, painting and carpentry.
It also provides skills and training to young people in the areas of welding, tiling and pop installations.
Young people can equally get professional training on bricklaying and electrical installation while also having links to employers of these skills.
Other benefits to get from attending the iCreate Skills Test includes the following:
It promotes a system of decent wages for artisans, especially in the construction industry.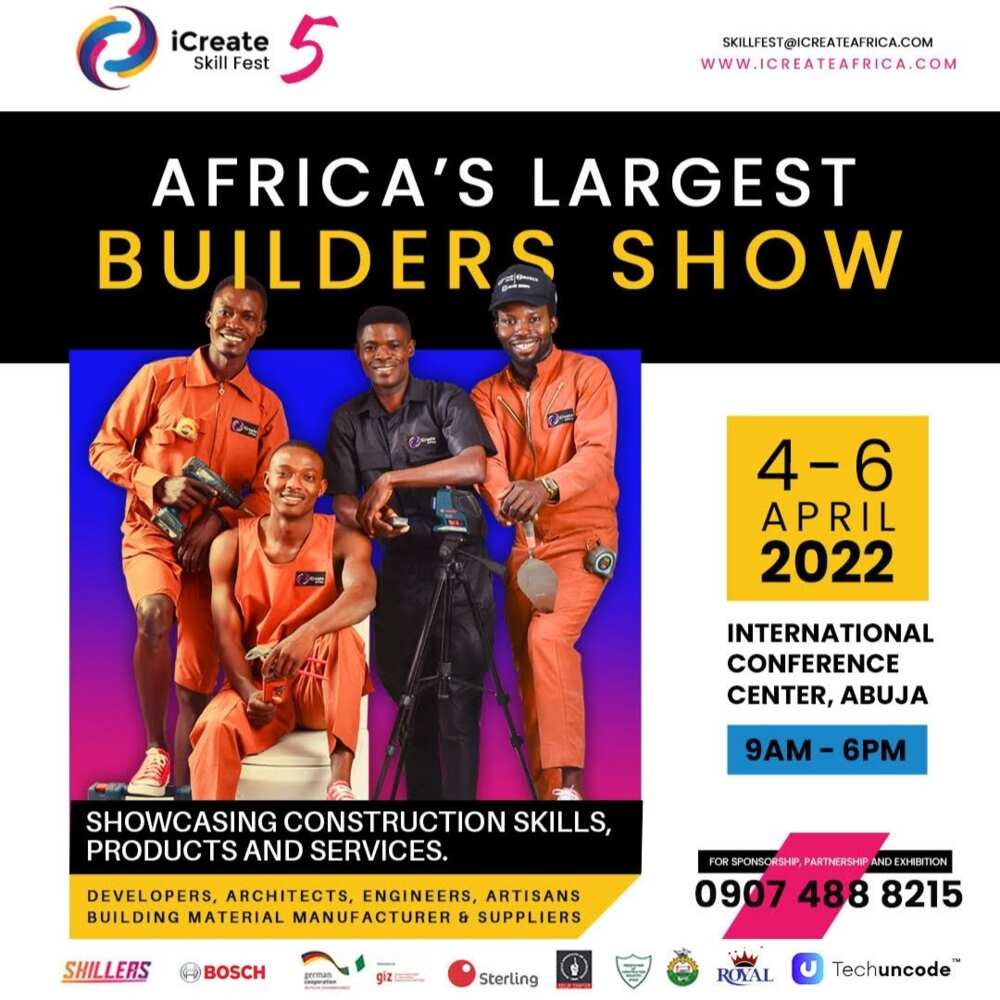 Why the icreate Festival?
With its pillars of development, iCreate presents platform to birth new ideas and teach new skills.
It also serves as a skills training center to provide in-demand skills training to youths.
iCreate also forms as an innovation hub To attract inspirational industry leaders to teach, train and mentor.
The festival also focuses on driving talent development and skills acquisition through training programs.
There have been a wrong perception especially about careers involving technical skills.
Also, very less regard is paid to providers of such skills like artisans who major in areas like carpentry, bricklaying and welding.
Visit here to register for the festival….