Technology
Lamborghini sian hybrid super car, now a Roadster
This was already the case with small-scale models Reventon, Veneno and Centenario: after the basic coupe, versions without a roof were released.
Now the same fate has befallen the super car Lamborghini Sian: the coupe introduced last fall was joined by a Roadster. And it differs by and large only by the type of body.
Moreover, it does not have a roof at all, even a folding one and even for a surcharge.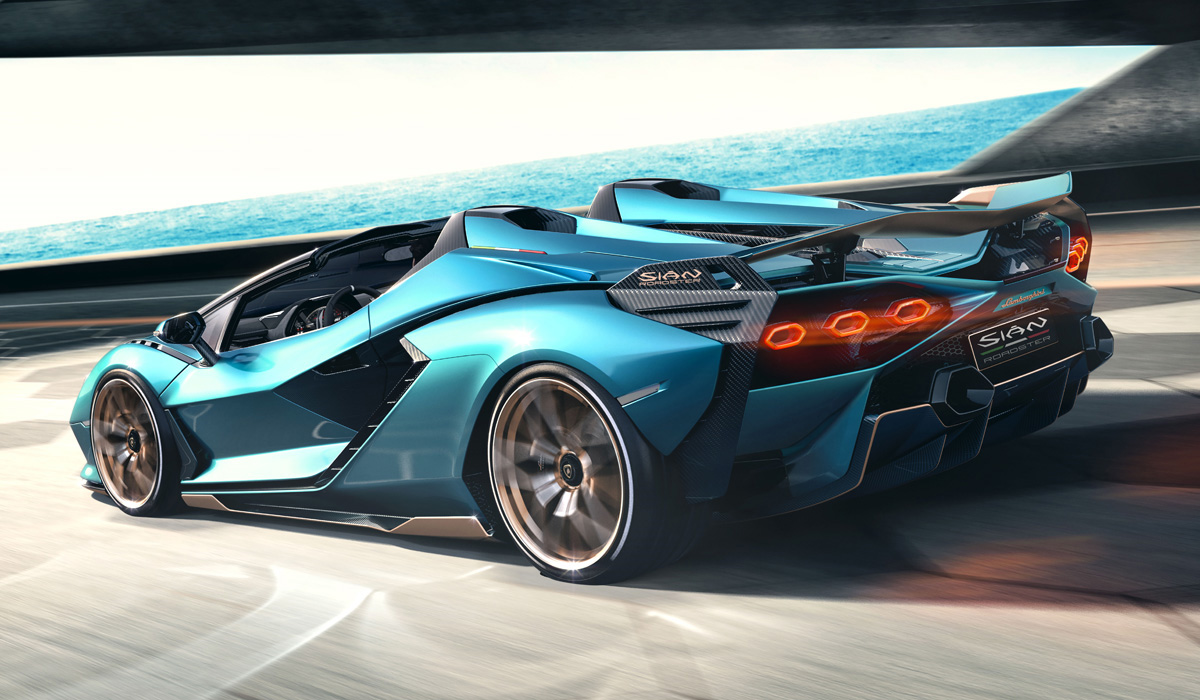 There is another small but curious difference. The original frame of the Central ventilation deflectors for the Roadster is made on a 3D printer, so the customer can choose not only the color and texture of the part, but also order an engraving of their initials on it. It's a small thing, but it amuses your self-esteem.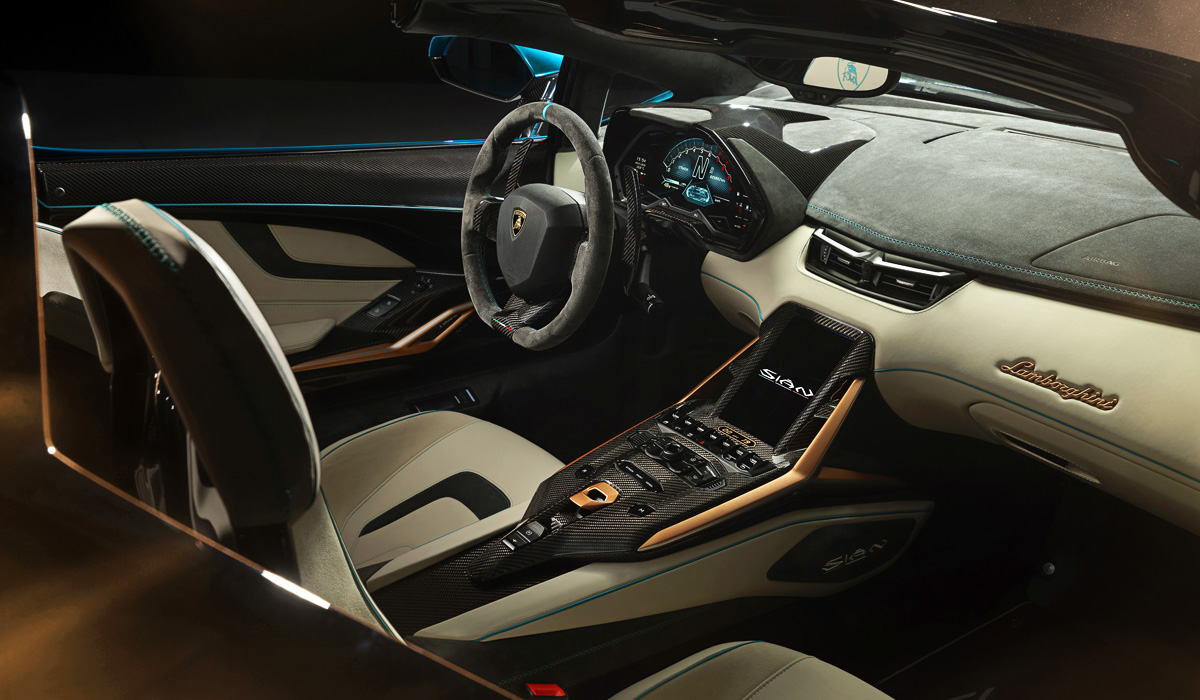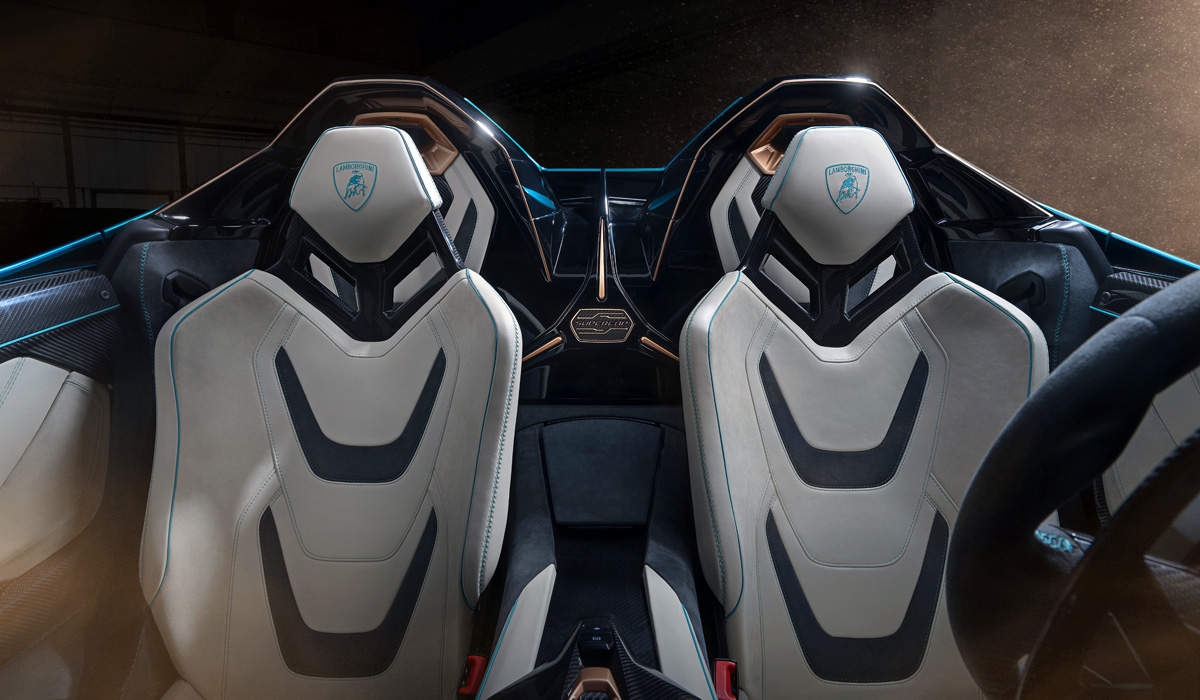 Recall that last year's Sian was not only the first hybrid Lamborghini, but also the first commercial model of the "big car industry" with a supercapacitor instead of a traction battery. The new Lamborghini Sian Roadster has exactly the same electrical system.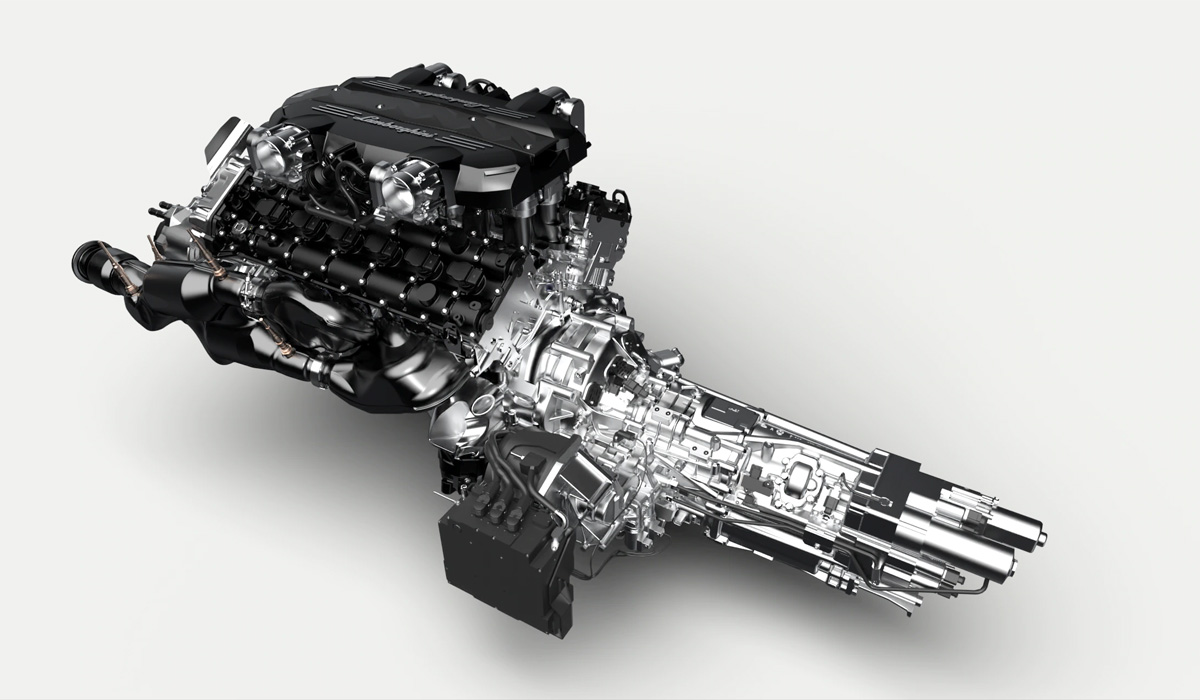 It is based on the production model Aventador SVJ, which got the chassis and all-wheel drive transmission with a Haldex clutch on the front axle. Atmospheric V12 6.5 with distributed injection is also almost serial and produces 785 HP and 720 Nm. And the ISR (Independent Shifting Rods) single-clutch robotic transmission has a modest electric motor that runs at 48 volts and develops just 34 HP and 38 Nm. The unit's peak power is 819 HP.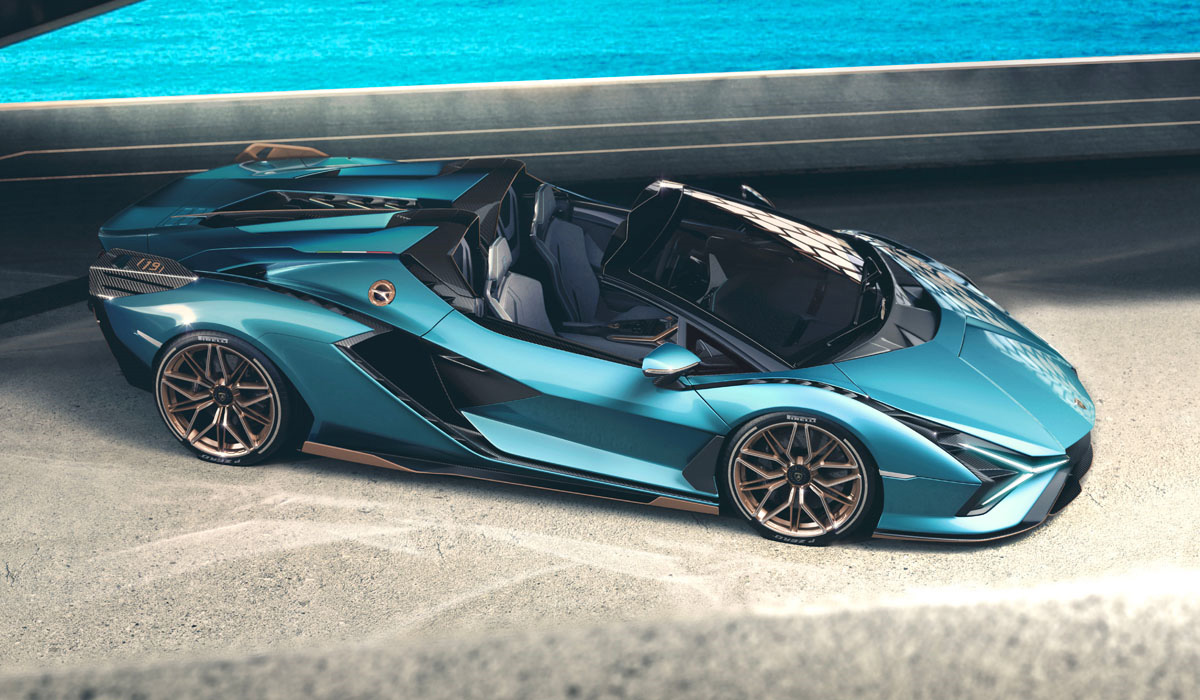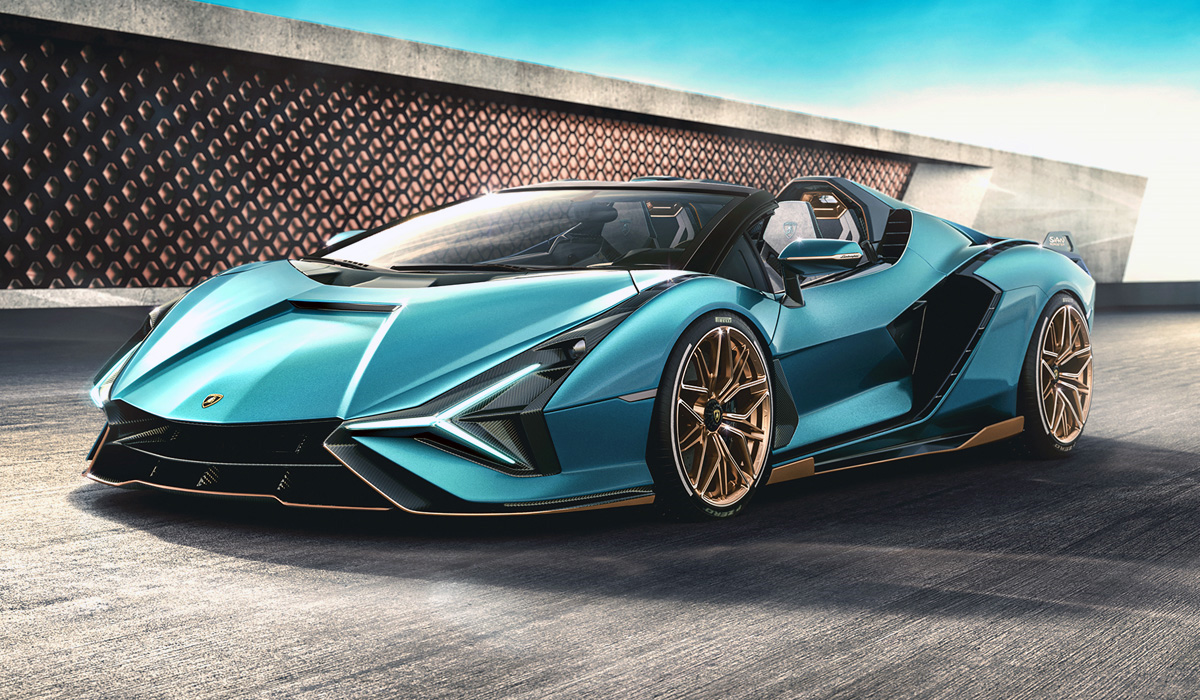 The supercapacitor is three times lighter than a similar battery and has a much higher level of energy exchange. The block is located between the cabin and the engine, and the entire hybrid surplus pulls only 34 kg. But the Roadster itself turned out to be heavier than the coupe, so the acceleration time to 100 km / h increased from 2.8 to 2.9 s. the Maximum speed is the same 350 km/h.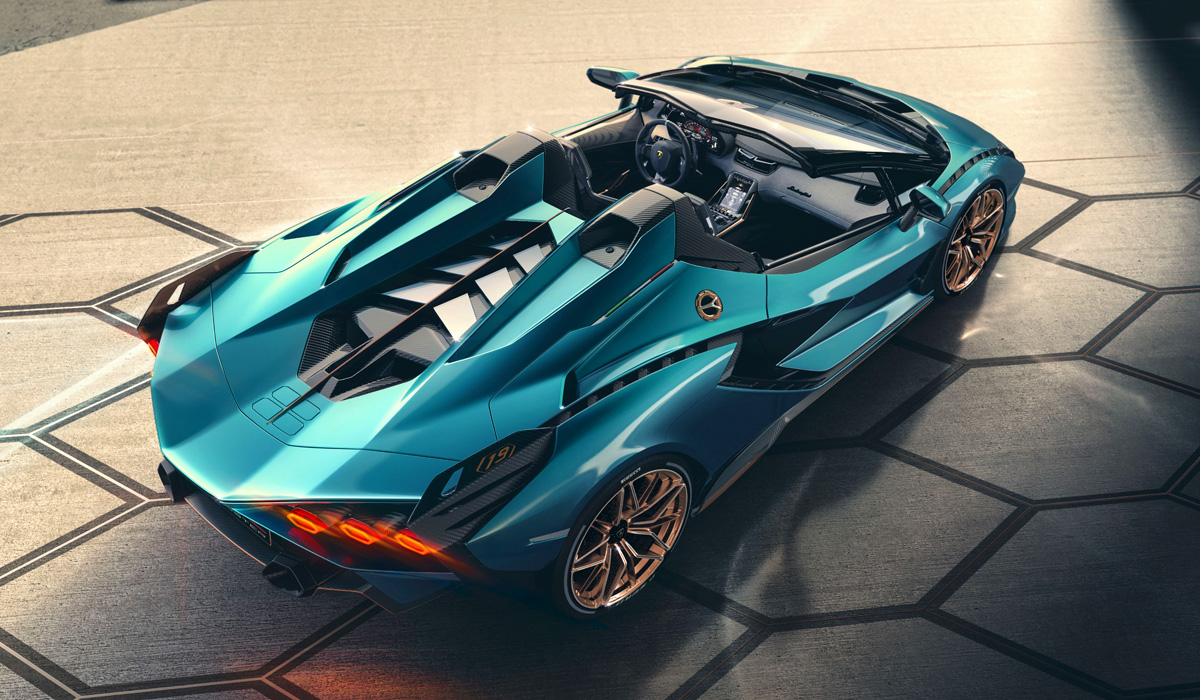 The Lamborghini Sian Roadster will be an even rarer bird than the base model. If the coupe is issued in a circulation of 63 copies, then only 19 roadsters will be made. Together, these numbers form the number 1963, the year the company was founded. Of course, all the roadsters are already ordered.