Technology
Genesis G90 became richer and got a version of Stardust
The Genesis G90 Executive sedan is ready to enter the 2021 model year, for which it has expanded its basic configuration. From now on, it includes an adaptive spring suspension ("Pneumatics" in the Arsenal is still not available) and adaptive led headlights.
There are also new 19-inch wheels with an original design. A symbol of the transition to the new model year was the Stardust special version ("Stardust").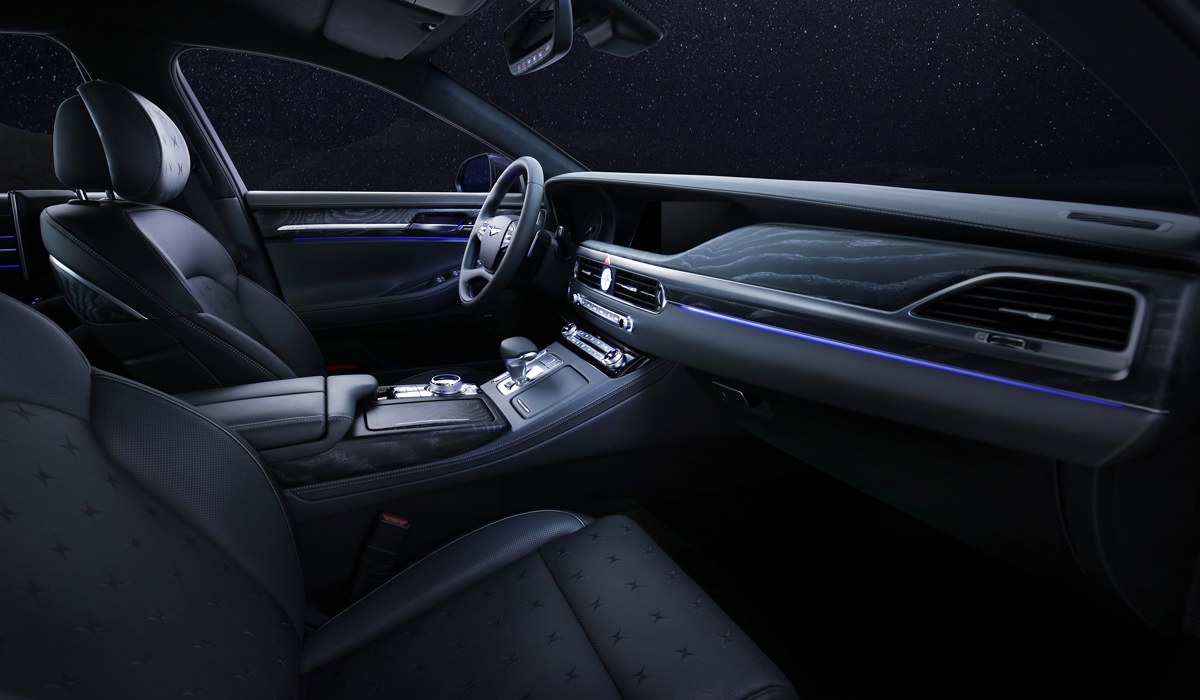 Also Read: In America, the electric pickup truck Lordstown Endurance is presented
This sedan has an unusual design. The upper part of the body is painted "carbon fiber metallic", and the lower part is black. The interior is upholstered in two-tone leather and inserts of dark gray veneer, painted with a metallic effect.
Only 50 Genesis G90 Stardust cars will be produced, and all of them will remain at home. Conventional modified sedans will soon appear in other markets, including Russia.