Local News
COVID-19: NAFDAC promise to collaborate with Nigerian scientists on discovered Vaccine, says DG
NAFDAC, Director General, Professor Mojisola Adeyeye, says the Agency will work with Nigerian scientists working on the Covid-19 vaccine
Nigeria is not stopping, in its efforts to find long-term solutions to the Coronavirus pandemic, as the National Food and Drug Control Agency(NAFDAC) has said it will work with local scientists working on a COVID-19 vaccine or medication.
NAFDAC, DG, Professor Mojisola Adeyeye, said the Agency's intervention would document such initiatives for global registration as potential vaccines or drugs that are in the process of being developed or tested for safety.
Adeye said this in an interview with the Nigerian news Agency (NAN) on Tuesday, June 23, in Abuja.
She said the Agency would open its doors to a team of Nigerian scientists who said they were working on a vaccine against the infectious disease.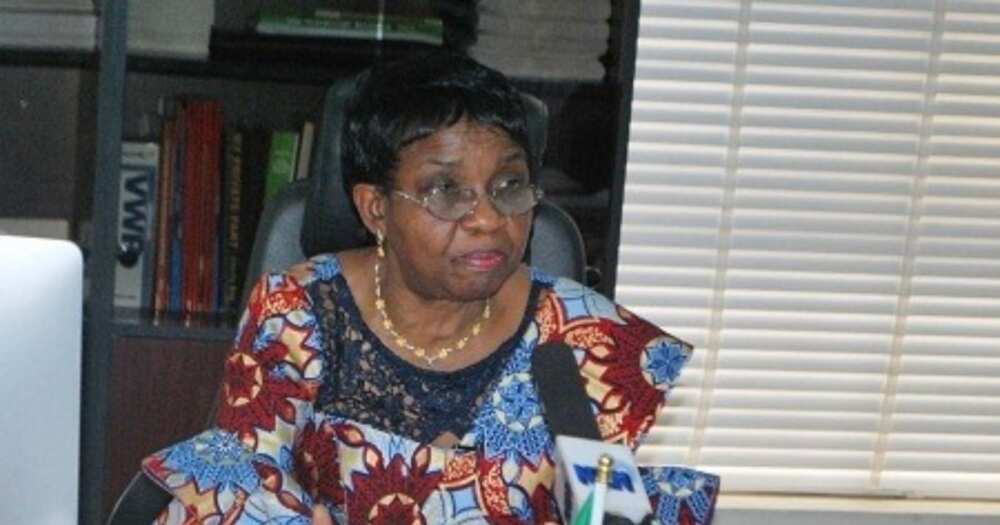 "It would be great if Nigeria developed its own vaccine, but all of the above steps must be followed" " she said.
According to her, it takes time to develop a vaccine, and NAFDAC will be the first to be informed of any such developments in the country.
This testing will involve using a virus and then animals. If all goes well, researchers will plan clinical trials that will take a long time-from 18 months to several years, " she said.
Meanwhile, Globalgistng.com earlier reported that scientists from Nigerian universities under the auspices of the COVID-19 research group are working on a COVID-19 vaccine.
Scientists said the vaccine is being developed locally in Africa for Africans, but will work on other continents when it is introduced.
The team leader, Dr Oladipo Kolawole, said it would take at least 18 months for the vaccine to be made available to the public.
He said this is due to the fact that many analyses and studies are still required, as well as the approval of medical authorities.