Apple has announced the " car " premiere a new CarKey feature for the iOS 14 operating system, which is designed to make life easier for car owners.
It allows you to use a mobile gadget as a car key using NFC (Near Field Communication) technology.
To unlock the door locks, you just need to hold your iPhone or Apple Watch to the door handle and pass identification using your fingerprint or Face ID technology.
The range of the digital NFC key is only a few centimeters and it will not be easy to intercept it.
In addition, the owner can transfer the rights to use the car to another person by configuring access rights: you can open the trunk, doors, or start the engine. However, even in this case, you can set a number of restrictions such as the maximum speed, engine recoil and audio volume. According to the developers, even if the gadget's battery is drained, the system will continue to work for five hours.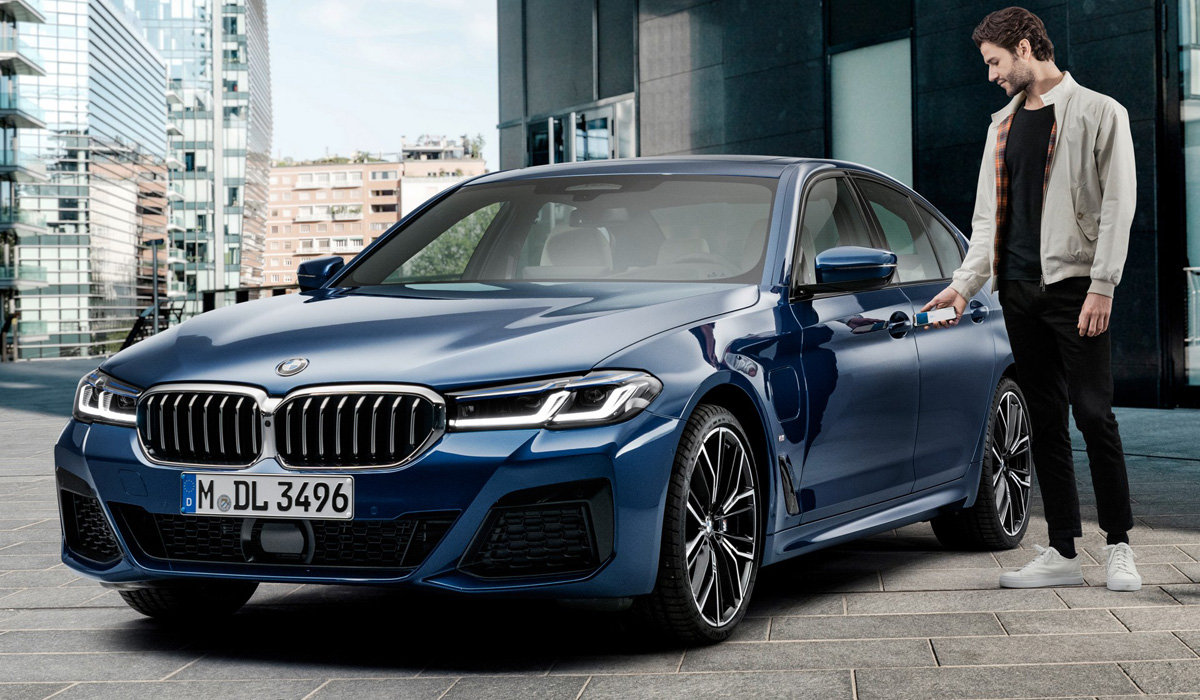 For Android devices, this functionality appeared a year ago, and Hyundai was one of the first companies to use it in the automotive industry. The CarKey system will only work on BMW cars for now — for example, owners of updated sedans and station wagons of the fifth series will be able to unlock the doors and start driving using a smartphone, but in July, most models of the German brand will be included in this list. Apparently, you can try out CarKey in practice immediately after the release of the new version of iOS: it is expected to debut in September.