Local News
APC Crisis: The ruling party has turned into a poisoned space- Deputy Governor of Ondo State
The Deputy Governor of Ondo state, Hon. Agboola Ajayi, who recently left the APC, says the party is a poisoned space
The Deputy Governor of Ondo state, Hon. Agboola Ajayi, said that the All Progressives Congress(APC) in Ondo state had become a poisoned space.
Ajayi, who recently quit the ruling party, revealed this after switching to the People's Democratic Party (PDP).
He said the reason he left the APC is because the party is having difficulty breathing because one person is kneeling on its neck.
Speaking at a ceremony marking his entry into the new party, Ajayi said the PDP should not give him any special treatment or break its rules to please him.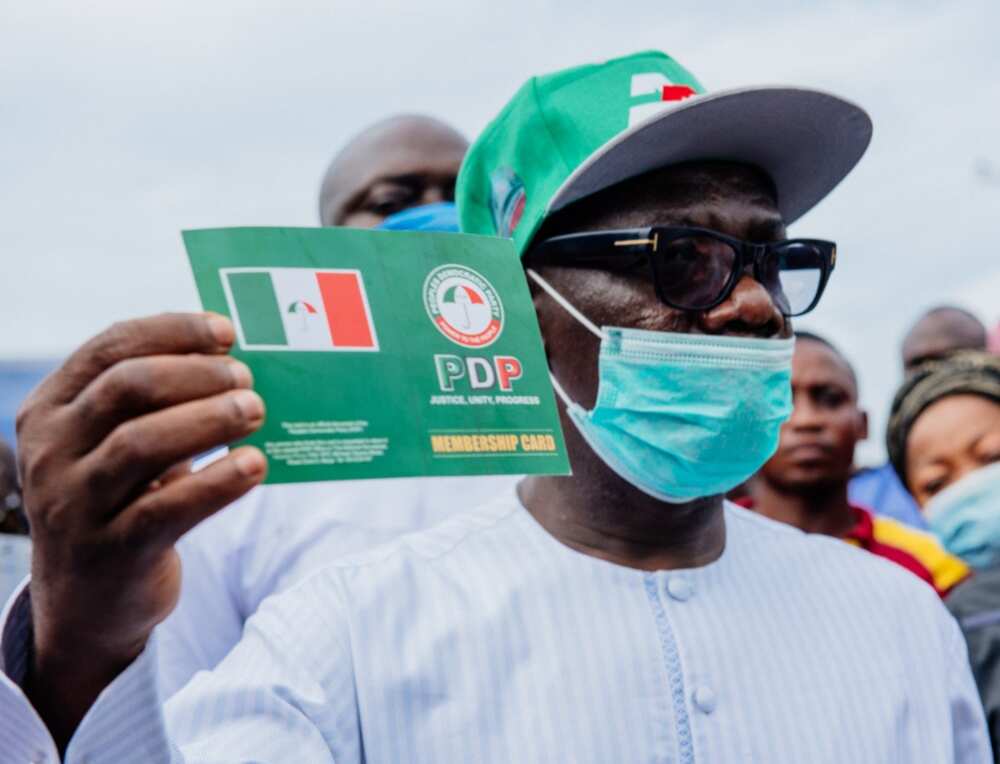 He also said that he came to the PDP not to change its Constitution or ask for a favor, but to join and participate in the growth of the party.
His word: "my political stay in the APC had to end because the party has become a poisoned space, it is a house divided against itself and in the Ondo state in particular.
"He noted that he started his political Odyssey in the PDP, where he is a Foundation member, describing the party as the only truly unified and pan-Nigerian political party.
"Currently, in the Ondo state, democracy and broad participation of the people have given way to the unsolicited and illegitimate outsourcing of power, nepotism, nepotism, cronyism and primitive accumulation of illegal wealth under the cover of the state.
"The PDP is ready to return power to the people of Ondo state with the fear of God," he added.
The Deputy Governor previously stated that he will not resign from his post, despite the fact that he will leave the ruling APC.
He was responding to a call from the head of the APC Ondo state to resign from his post.
Over the weekend, a rather disturbing video appeared on the Internet showing the Deputy Governor being harassed by police in Ondo state.
In a viral video, Bolaji Salami, the police Commissioner of Ondo state, did not allow Ajayi to leave the government house in official cars.
It was said that Ajayi tried to remove his personal belongings from the government house, but was prevented by the Ondo police chief.