Local News
BREAKING: Nigerian scientists have finally discovered the COVID-19 vaccine
Nigerian scientists have discovered a coronavirus vaccine, while the world continues to search for a vaccine for the deadly disease
Scientists at Nigerian universities under the auspices of the COVID-19 research group have discovered the COVID-19 vaccine.
Scientists made the discovery on Friday, June 19, saying the vaccine is being developed locally in Africa for Africans, but will work on other continents when introduced, the Guardian reports.
The group's leader, Dr Oladipo Kolawole, said it would take at least 18 months for the vaccine to be made available to the public.
He said this is due to the fact that many analyses and studies are still required, as well as the approval of medical authorities.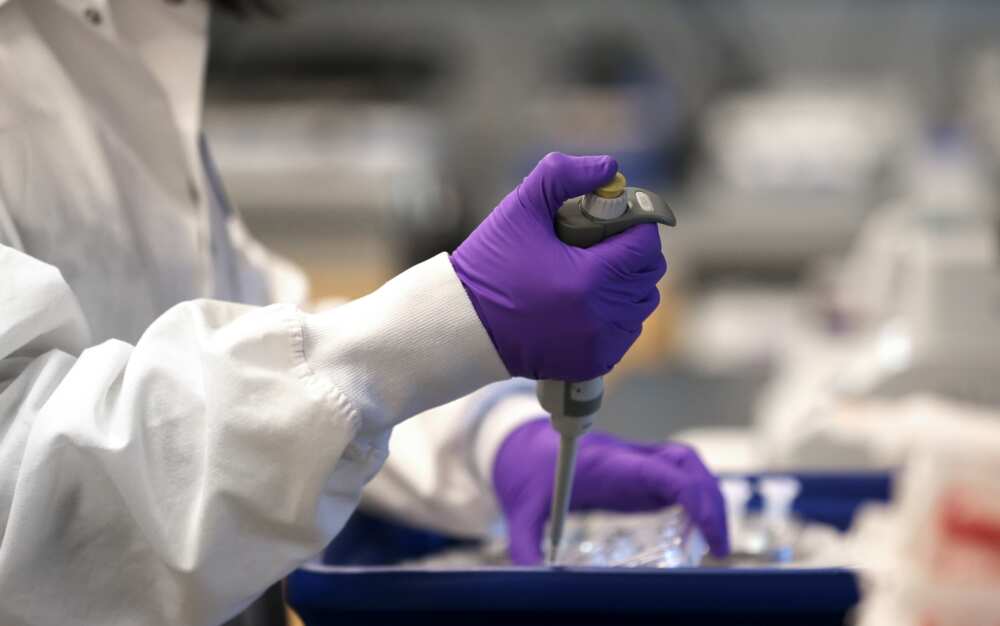 Kolawole said the study, which led to a medical breakthrough, received initial funding from Trinity Immunodeficiency laboratory and Helix Biogen Consult, Ogbomosho, for about N7. 8 million.
Meanwhile, it was previously reported that a group of Nigerian Catholic priests developed a purported cure for the deadly COVID-19 pandemic, a drug called Pax CVD Plus.
Also Read: Ekiti APC Crisis: Fayemi led Excos returns Ojudu's palliatives
This is stated in a statement published and signed by father Anselm Adodo OSB on Wednesday, April 29, on the official page of the pax herbal clinic and research laboratories.
The cleric said that the drug is intended exclusively for the treatment of Coronavirus.
Father Anselm said that herbal medicines seem to be the best approach to Coronavirus, because these drugs are easily produced, stored and distributed and can be handled by medical and non-medical personnel, as they pose a low risk of infection.