Local News
BREAKING: FG shows when the new application of the N-Power scheme will start
The application for the N-power scheme will begin on Friday, June 26
The Ministry of humanitarian Affairs, disaster management and social development on Friday, June 19, announced when applications for recruitment to the N-Power scheme will begin.
Hon. Sadia Umar Farooq announced that the online application portal will be opened on Friday, June 26, Globalgistng.com reports.
Farooq also said that lots A and B of the program, which includes 500,000 beneficiaries, will be disabled on Tuesday, June 30, and Friday, July 31, respectively.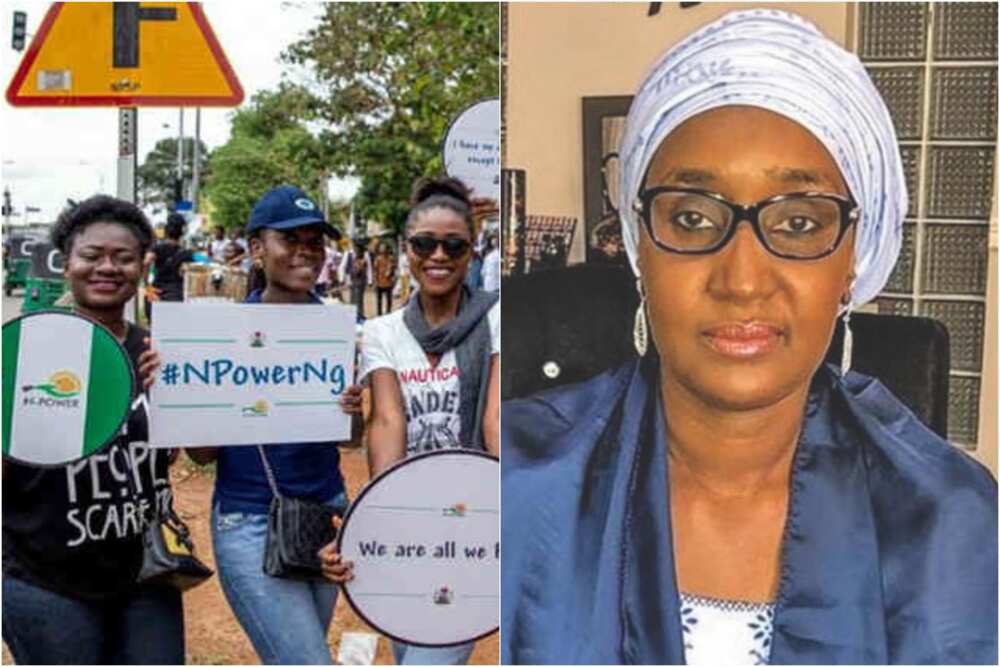 The Minister said that the Federal government has started the process of transferring beneficiaries to public and private institutions.
Promising potential candidates that there will be a level playing field for recruitment, she said: "the Federal government is committed to continuing and expanding, and so the recruitment and implementation of a new batch of beneficiaries will now begin.
"In the meantime, It was reported that the House of representatives expressed concern about the discrepancy in the money (N474,961,312, 112.42) spent by the N-Power scheme since 2016.
Under questioning in the House of representatives on Wednesday, June 17, n-Power assistant Director Nsikak okon spoke on behalf of the scheme.
Also Read: Edo governorship: why Obaseki's defection doesn't matter – APC
While okon told the chamber that N421,525, 909,355 had been spent over four years,the Agency stipulated that the amount of N474,961, 312, 112.42 had been spent since creation.
Designed to provide detailed information about the costs and explain the discrepancy between the two amounts, okon pointed out that there was a typographical error on the last page of the submission, adding that it should be N421,575,909,355.
He explained: "If you look at October 2016, let's assume that it ended from October to December 2016, but we rolled it through to 2016, which gave us $ 56 billion."