Patrice Evra has explained how Christiano Ronaldo trained for two weeks to beat Rio Ferdinand during their days at old Trafford.
Patrice Evra made it clear that Cristiano Ronaldo is the type of player who doesn't like to lose and will fight hard to win their next draw.

At Manchester United, Cristiano Ronaldo and Rio Ferdinand played table tennis, in which the Englishman beat the Portuguese in the first match.

Evra explained according to a report on Sportbible that all the players were shouting after Rio Ferdinand beat Cristiano Ronaldo, in which the Portuguese international was not happy.

Ronaldo was so enraged that he lost a match against Rio Ferdinand and so sent his cousin to buy him table tennis, where he trained for two weeks.
"He's a machine," evra said on ITV Sport's world Cup podcast. 'They were playing table tennis and Rio beat him and we were all shouting. – Ronaldo was so upset. Then he sent his cousin to buy a table tennis table.

He trained for two weeks and then came back and beat Rio in front of everyone. This is Cristiano Ronaldo, " evra concluded.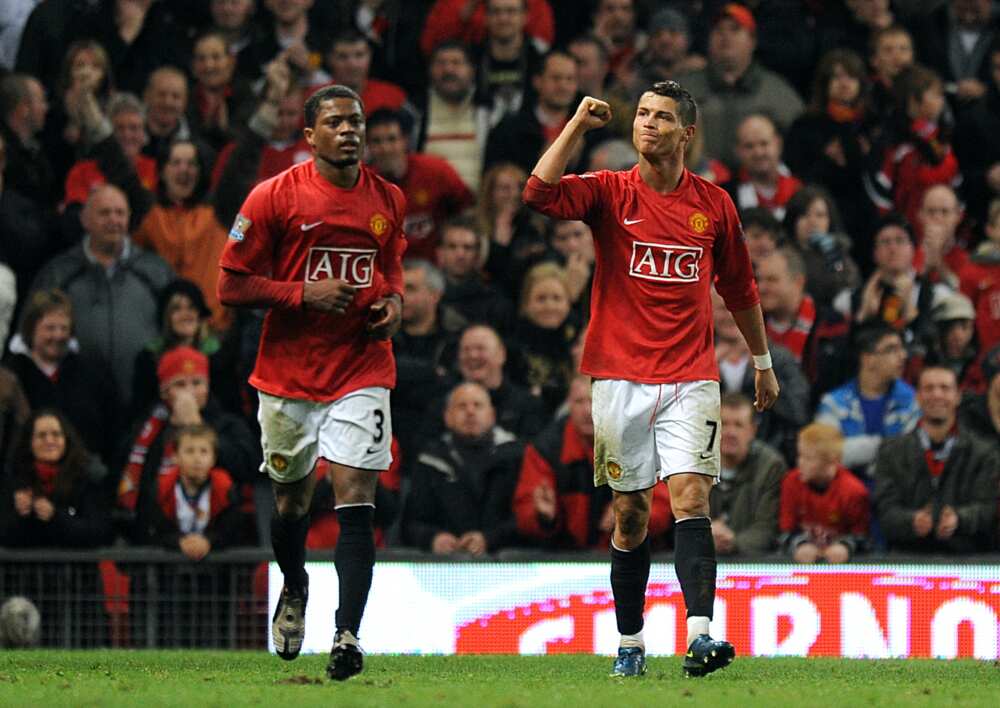 The Frenchman also explained that neither Cristiano Ronaldo nor Lionel Messi caused him problems during his playing days, adding that he likes the Juventus star.

It was reported that former Italian striker Luca Toni joined a group of people attacking Cristiano Ronaldo for his failure to save Juventus on Wednesday night, June 17, against Napoli in the Coppa Italia.

Cristiano Ronaldo failed to find the back of the net in the second game of the week for Juventus, as the entire 90 minutes ended without a goal between Juventus and Napoli before they went into extra time.

Countless football fans believed that Cristiano Ronaldo should have proved himself as one of the best in the world by scoring a goal in the final against Napoli.
Also Read: Breaking: Brazilian star Neymar ordered to pay Barcelona €6.7 million for 1 important reason
The former real Madrid star also did not take part in the penalties that gave Gattuso and his men the Coppa Italia title.

The Coppa Italia victory over Juventus was Gennaro Gattuso's first Manager's title, and the former AC Milan star was over the moon after that.

Toni claimed that he was baffled to see Cristiano Ronaldo find it difficult to dribble his opponent's pass in the Copa.