Ole Solskjaer, who is the Manager of Manchester United, has called on Nigerian striker Odion Ighalo to pick up where he left off before the season was suspended.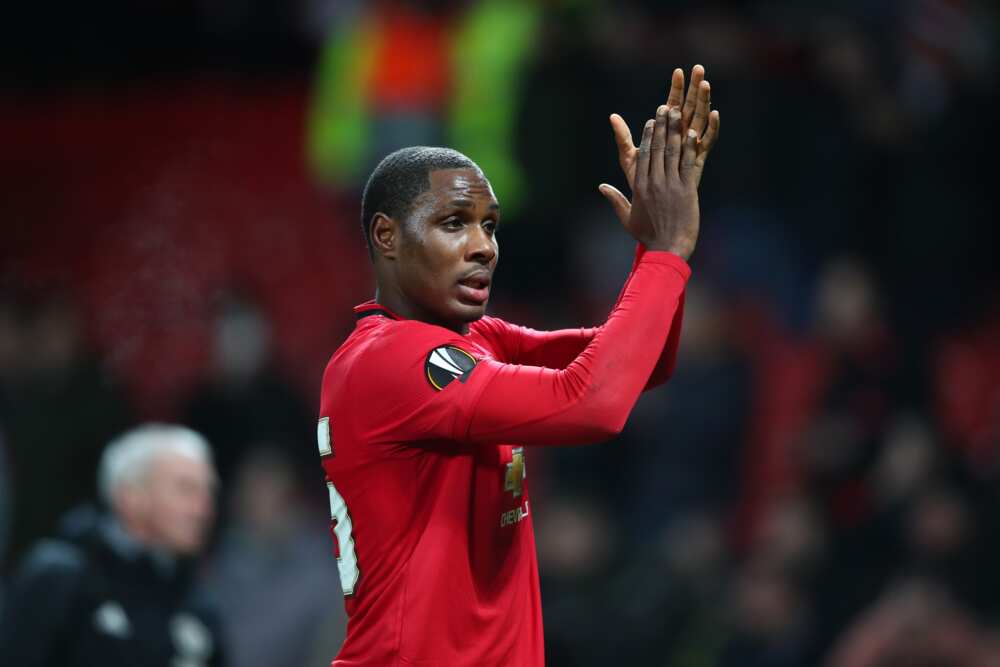 Odion Ighalo was in good form for Manchester United and was ready to take off before the Premier League was suspended due to serious problems affecting the entire world.
And now that the Premier League is back with Manchester city beating Arsenal on Wednesday night, Odion Ighalo and his team-mates are also preparing for their next game against Spurs.
But one thing Odion Ighalo must have in his heart is that Marcus Rashford is back and there will be good competition between them.
Ighalo has already scored four goals for Manchester United, but he has yet to score in the Premier League, and he will hope to score if he gets the chance to face spurs.
Speaking at a press conference, Ole Solskjaer explained that Odion ighalo has proven beyond reasonable doubt that he is a good striker.
"We are very happy that Odion has stayed with us. We had a good conversation with his club and Odion had a big impact when he came in, so it's very nice.
He gives us another option up front, he scores goals and what he does in and around the dressing room is also great. I hope that he will continue and finish what he started, " Solskjaer explained.
Before, It was previously reported that Paul Pogba will now have to wait before getting the chance to play alongside Bruno Fernandes, as Ole Solskjaer is reportedly set to put him on the bench for the Premier League second leg against Spurs.
And it will be painful for Paul Pogba, given the fact that the Frenchman will want to start against a team managed by his former Manager, Jose Mourinho.
The French international has been training hard since he fully recovered from injury, and has also played in Manchester United's friendlies behind closed doors.
Pogba has not played a single professional game for Manchester United since December 26 last year, and this forced the red devils to even sign Bruno in the January transfer window.