Technology
The new Ford Mustang Mach 1 revived the legendary name
The Mach 1 version was added to the Ford Mustang family at the end of the sixties. A few years later, the Mach 1 turned into a package of options for the second-generation Mustang, and in the first half of the 2000s, Ford revived the legendary name for just two model years. And now-another coming.
The new Ford Mustang Mach 1 will occupy a niche between the" civil "GT modification and the "charged" Shelby family of models. Externally, the Mach 1 features a special body kit, hood and grille in the style of a fastback in 1969, characteristic stripes on the body, as well as 19-inch wheels of a special design (the rear is wider than the front).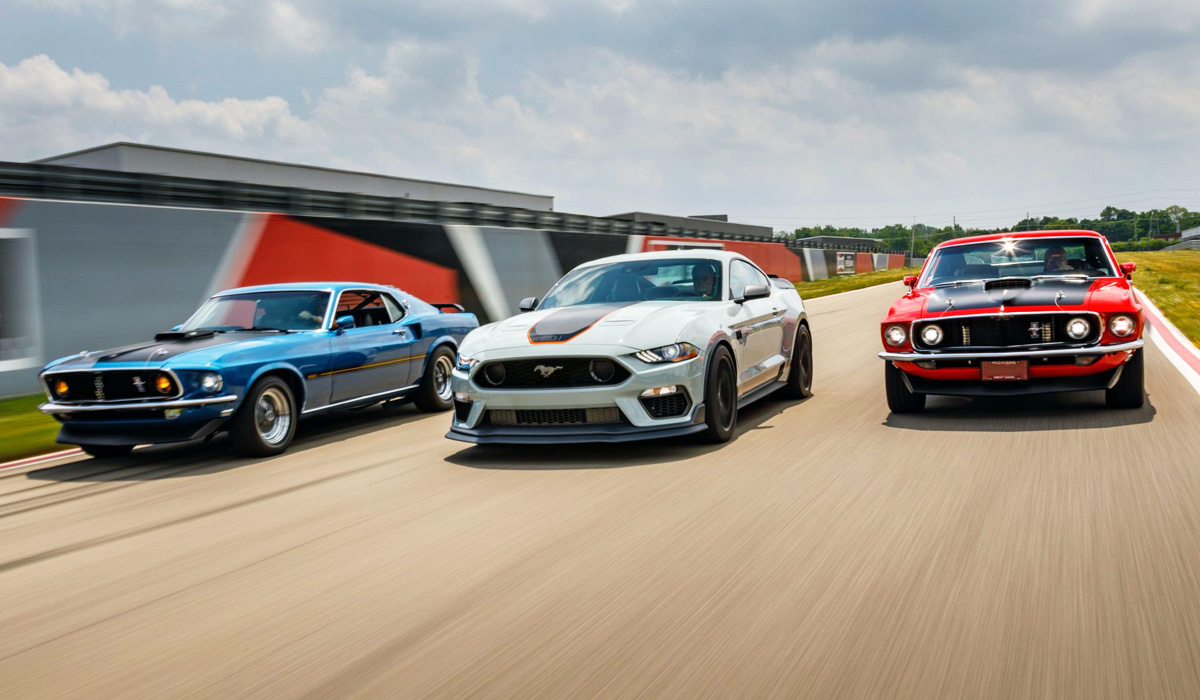 The five-liter atmospheric V8 engine produces the same 487 HP and 569 Nm as the recent Bullitt special version, but a number of components, including the engine cooling system and intake manifold, are borrowed from the GT350 modification. In addition, from Shelby, the new Mach 1 got the chassis elements, exhaust pipes and six-speed" mechanics "Tremec, although as an alternative, a ten-speed"automatic" is available.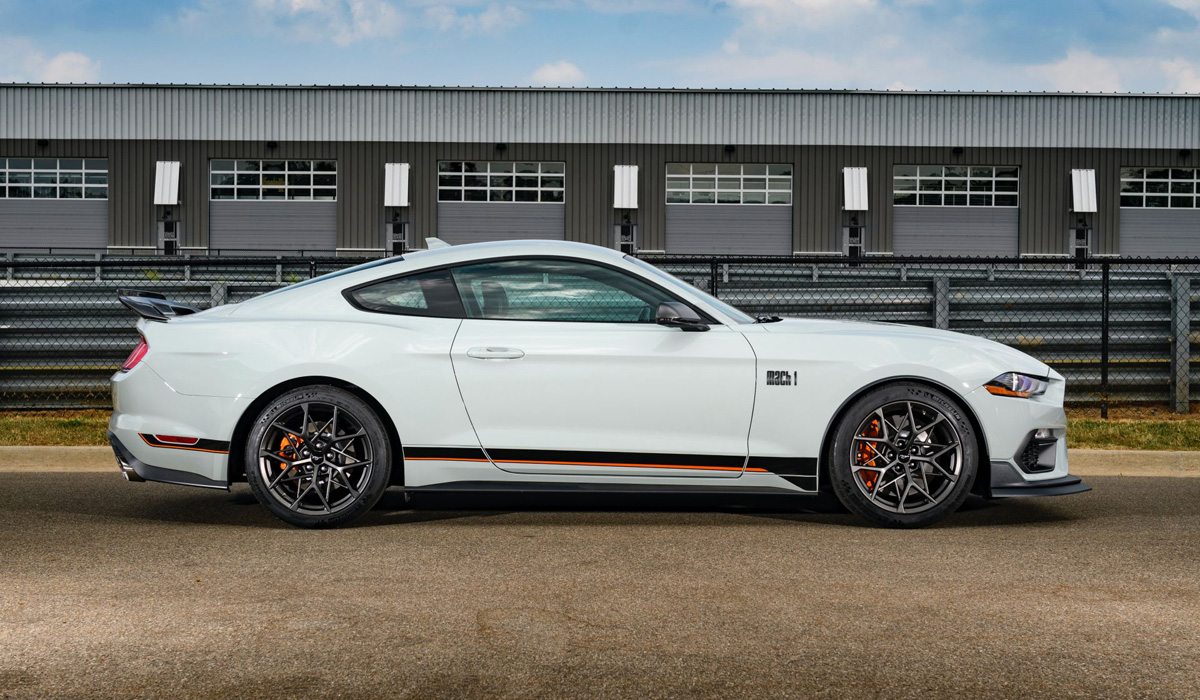 Engineers claim that the new aerodynamic elements allowed to increase the downforce relative to the GT version by 22%, and when choosing an optional Handling Package with a special tail (front splitter, rear wing on the trunk lid, lining on the front arches), it increases by another half.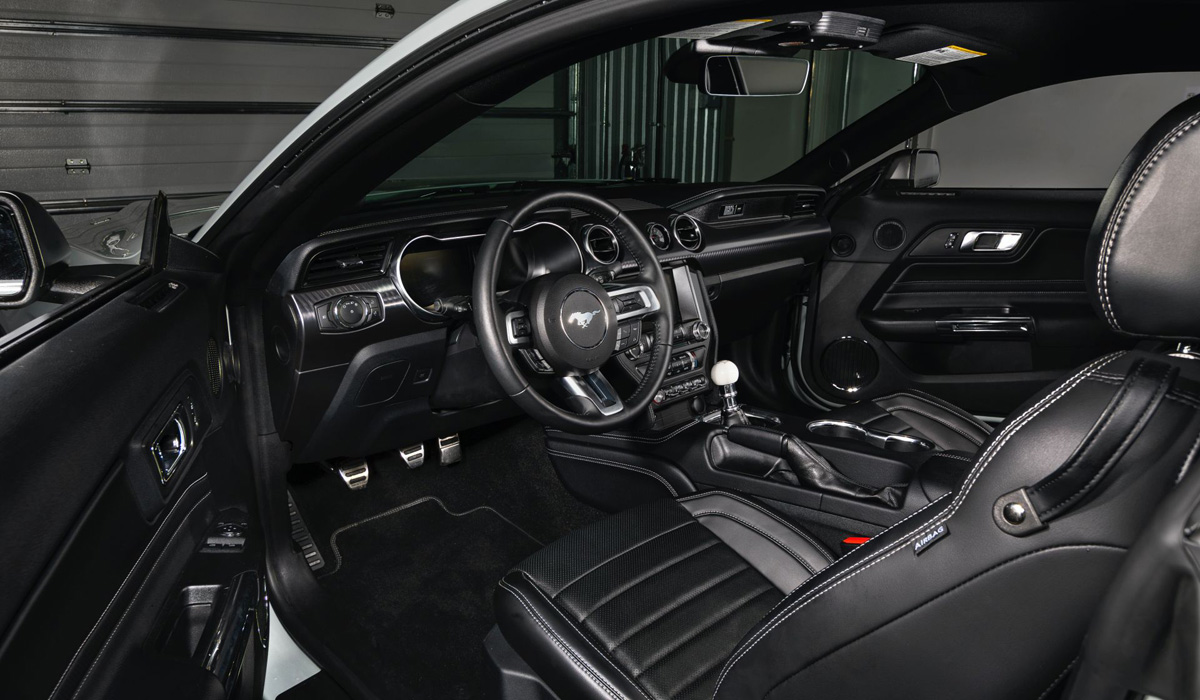 There are not many changes in the interior: Mach 1 is equipped with a virtual instrument cluster, an upgraded media system with a 12.3-inch display, new door panels, optional leather upholstery with white stitching, as well as a round knob of the "mechanics" lever in a similar color and a nameplate with a unique factory model number.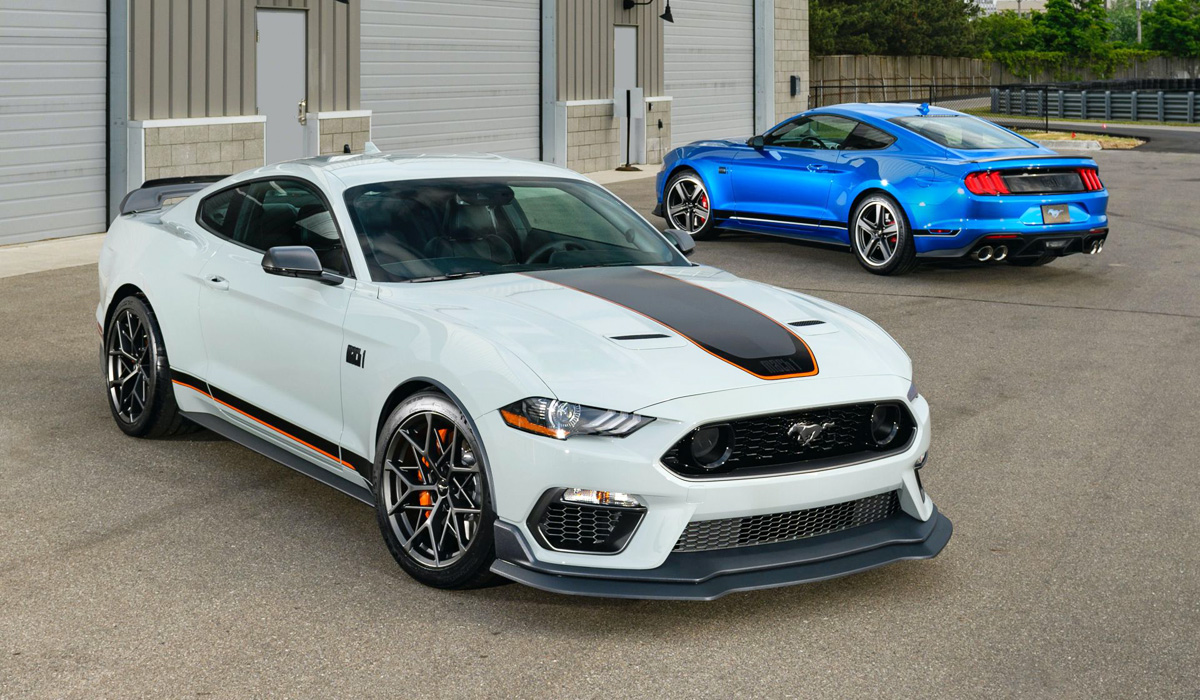 Unfortunately, Mach 1 returns as a limited special series. The company does not yet report a circulation, but Mach 1 will still appear outside of North America. Ford plans to announce more details about the new modification (including prices) closer to the start of sales: American dealers will have their first cars in the spring of 2021.