Technology
New pickup Mazda BT-50 exchanged Ford for Isuzu
Starting in the eighties, Mazda developed and produced pickups in partnership with Ford. For example, the first-and second-generation Mazda BT-50 models were relatives of the Ford Ranger trucks.
However, the global collaboration with Ford has already ended, so for the development of a new pickup truck, Mazda signed a contract with Isuzu four years ago.
So the third-generation Mazda BT-50 presented today is the" disguised " Isuzu D-Max. But not the D-Max, which is now sold in Russia, but the new one, which debuted last fall.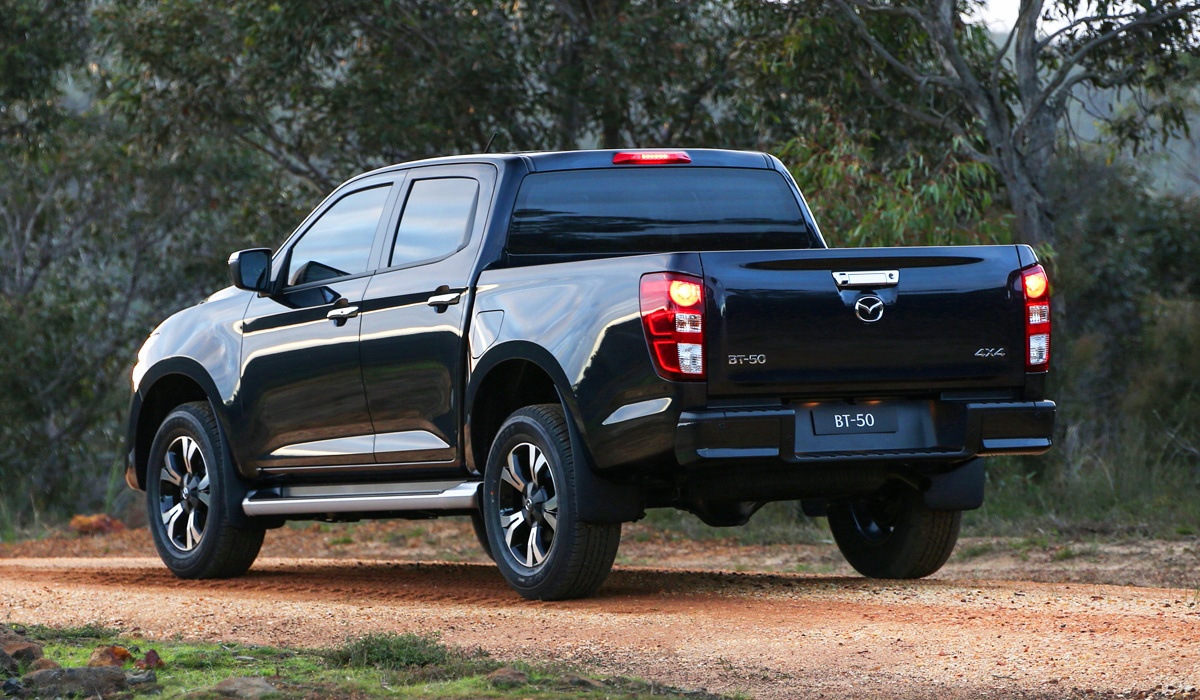 The BT-50 and D-Max models share a common frame, cab frame, cargo platform, and part of the exterior panels. However, the designers of Mazda have made a lot of effort to fit the appearance of the car into the corporate concept of Kodo. The front part of the BT-50 is completely original, made in the style of modern cars and crossovers of the brand. The Mazda also has its own tail lights and tailgate.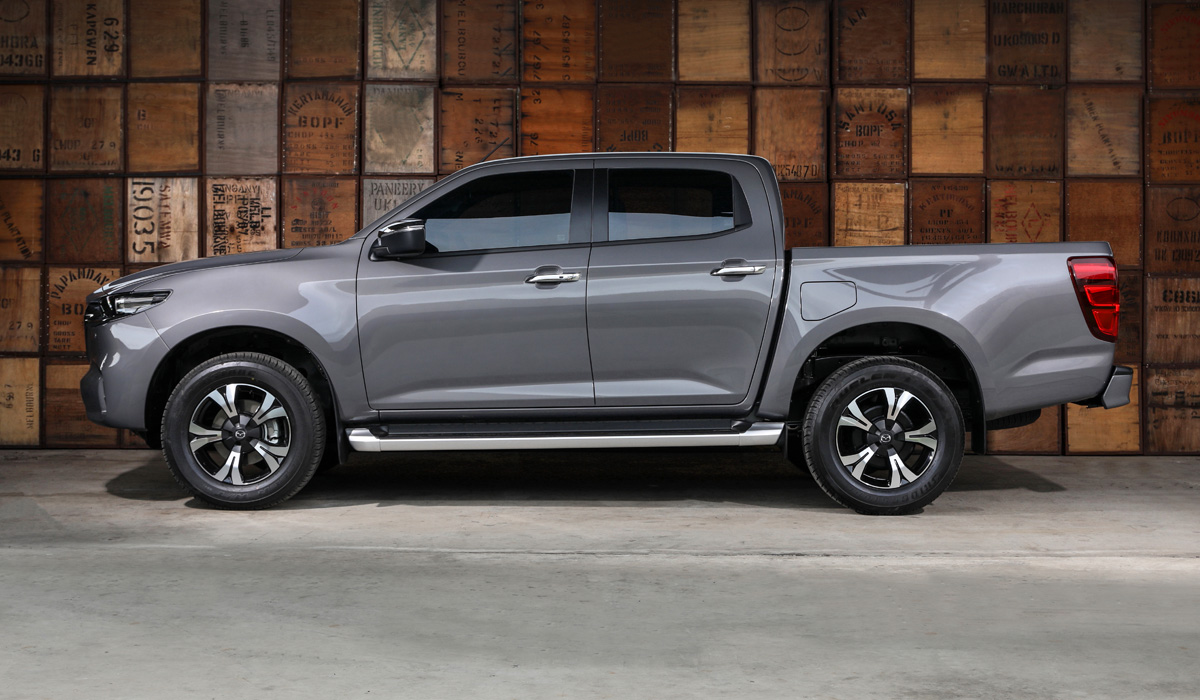 The new generation debuted in the main Australian market for the model, so only the version with a two — row cabin with a load capacity of 1065 kg is shown so far. Compared to the previous model, the new Mazda BT-50 is noticeably shorter (5280 versus 5373 mm) and lower (1790 instead of 1815 mm), and the wheelbase is reduced from 3220 to 3125 mm. But the width is now slightly larger (1870 instead of 1850 mm).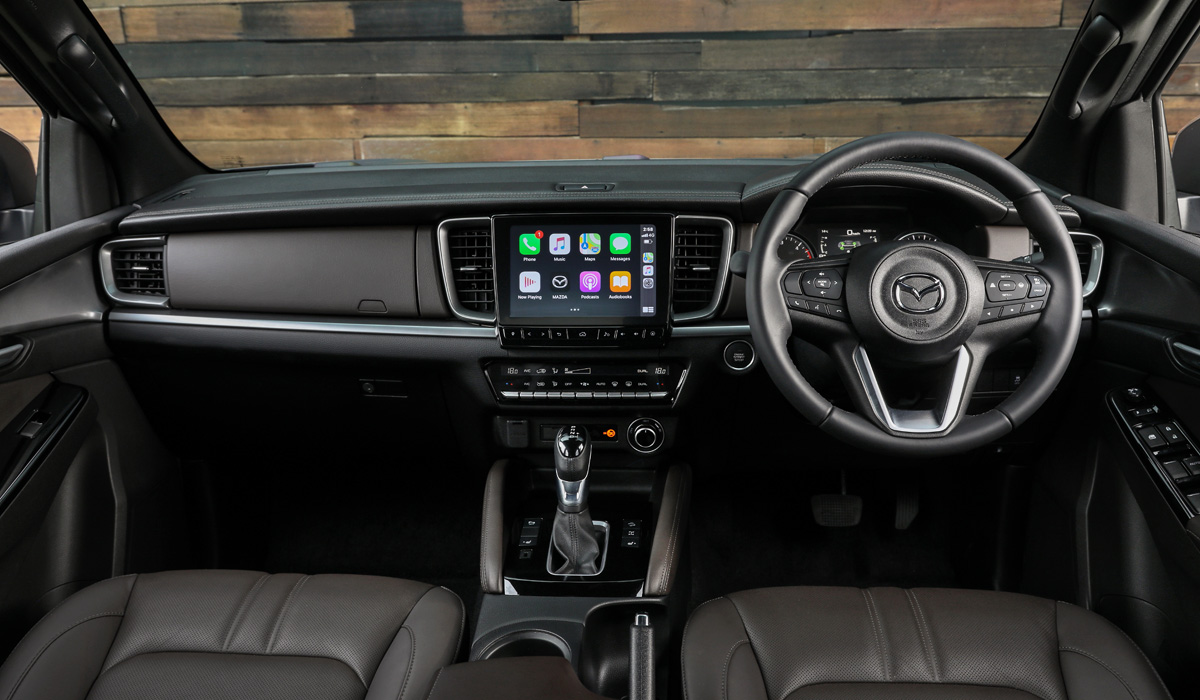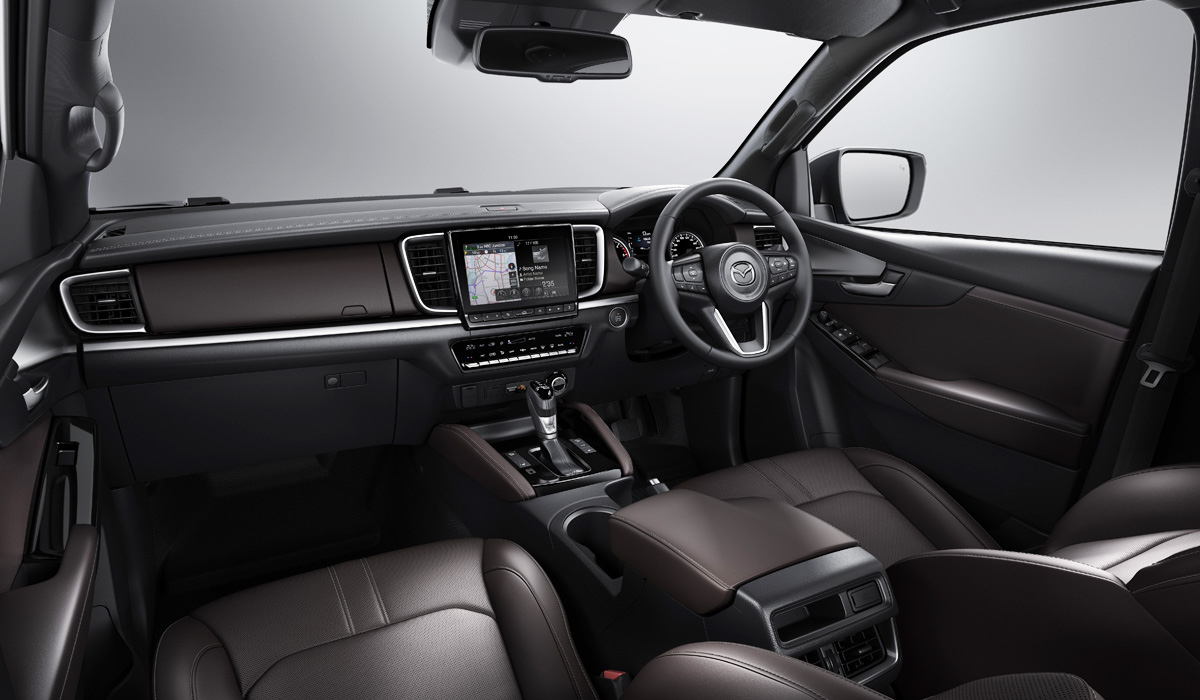 Mazda's stylists also did a good job on the interior. The location of key elements such as ventilation deflectors, media system screen, or climate control unit is the same as that of Isuzu, but the design is still different. The equipment will be rich: in Australia, the BT-50 has a leather interior, adaptive cruise control, automatic braking and lane keeping systems.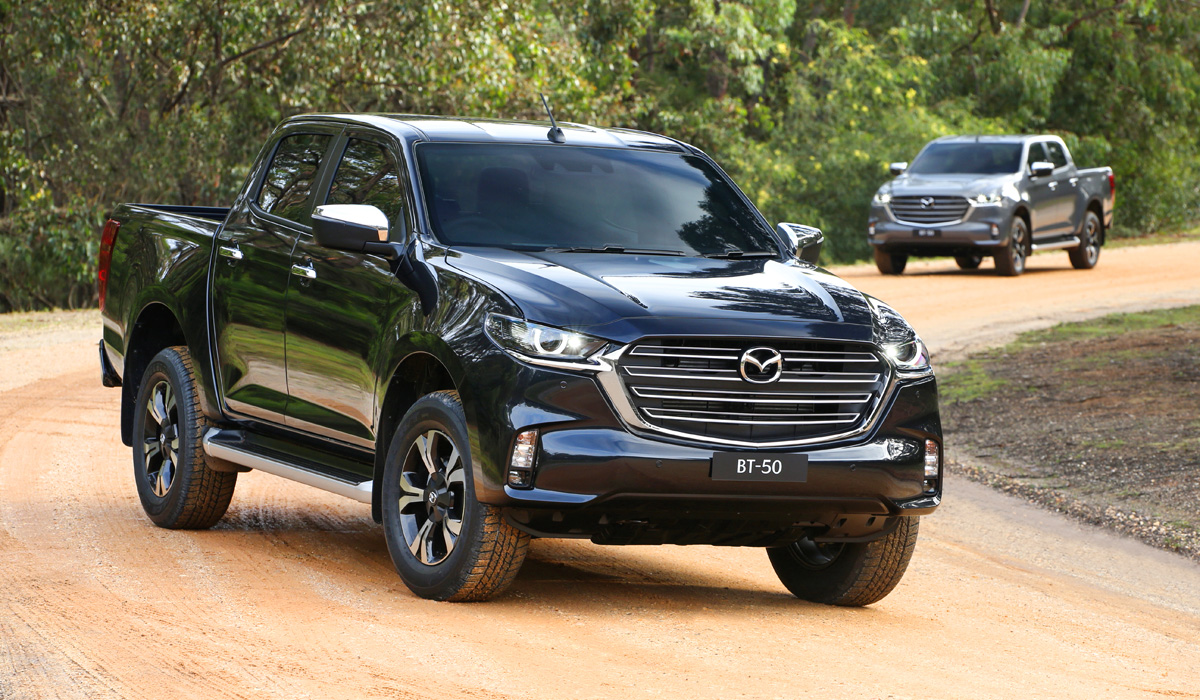 The title engine is a 3.0 l (190 HP, 450 Nm) Isuzu four-cylinder turbodiesel, which is aggregated with the "mechanics" or six-speed "automatic" Aisin. But later in the range there will also be a Junior 1.9 diesel with 150 HP (Di-max already has it). All-wheel drive — with a rigid connection to the front axle, there is a downshift and locking of the rear differential. The declared depth of the Ford to be overcome is 800 mm.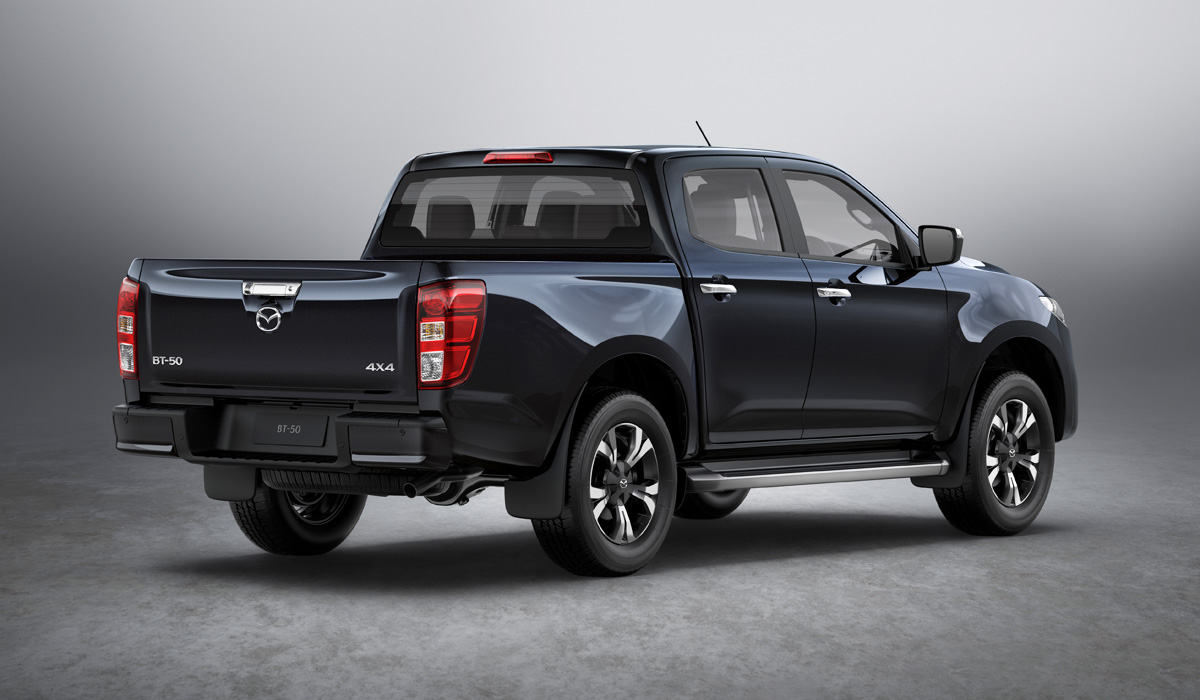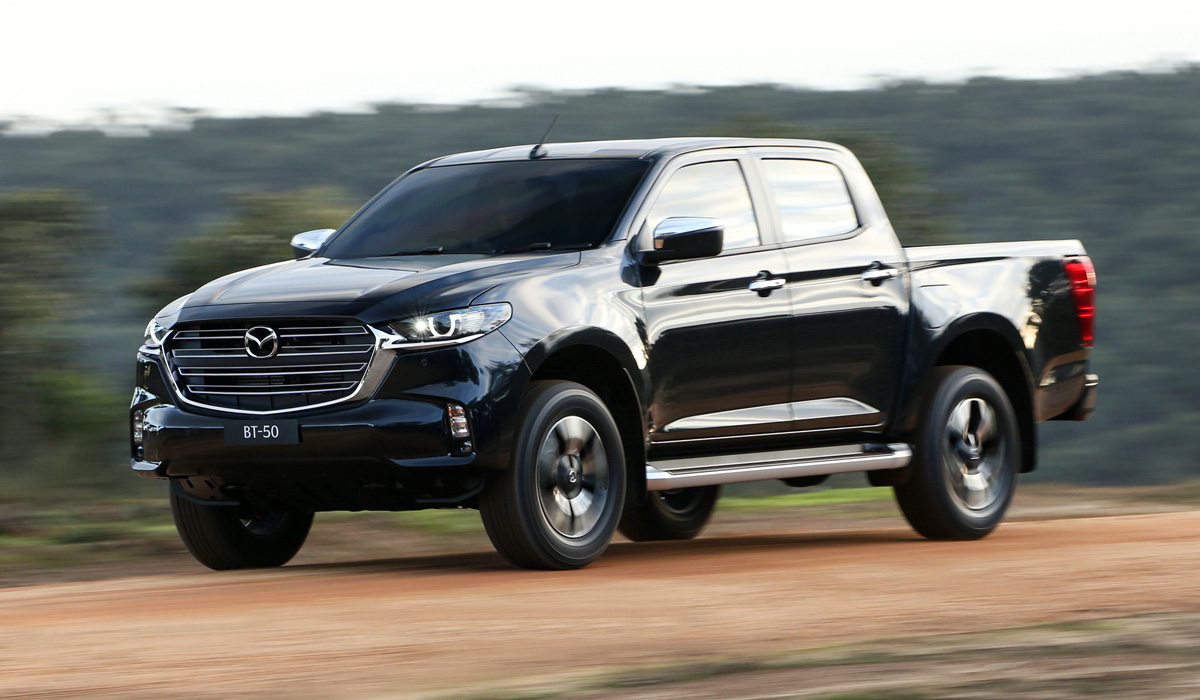 The new Mazda BT-50 pickup truck will be produced at the Isuzu plant in Thailand. The start of sales is scheduled for the second half of the year, but so far it has been confirmed only in Australia and some Asian countries. It is possible that Mazda will no longer expand its sales geography. By the way, even the second generation BT-50 did not appear on the Russian market, although the first one was in relatively good demand.