Technology
The new Donkervoort D8 GTO-JD70 boasts record-breaking lateral overloads
Last summer, the small Dutch company Donkervoort celebrated the 70th anniversary of its founder JOP Donkervoort, and on this occasion announced the anniversary Roadster D8 GTO-JD70.
The car has only just been declassified. The special version is based on the standard D8 GTO model with a curb weight of less than 700 kg, and the circulation is limited to only 70 copies. But its main features are different.
Corresponding to the new European economy, the five-cylinder turbo engine Audi 2.5 produces 421 HP and 520 Nm. It is paired with a five-speed "mechanics" Tremec. The rear-wheel drive Roadster takes only 2.7 seconds to accelerate to 100 km/h, and 7.7 seconds to 200 km / h. the maximum speed reaches 280 km/h. However, the Dutch are most proud of the chassis settings.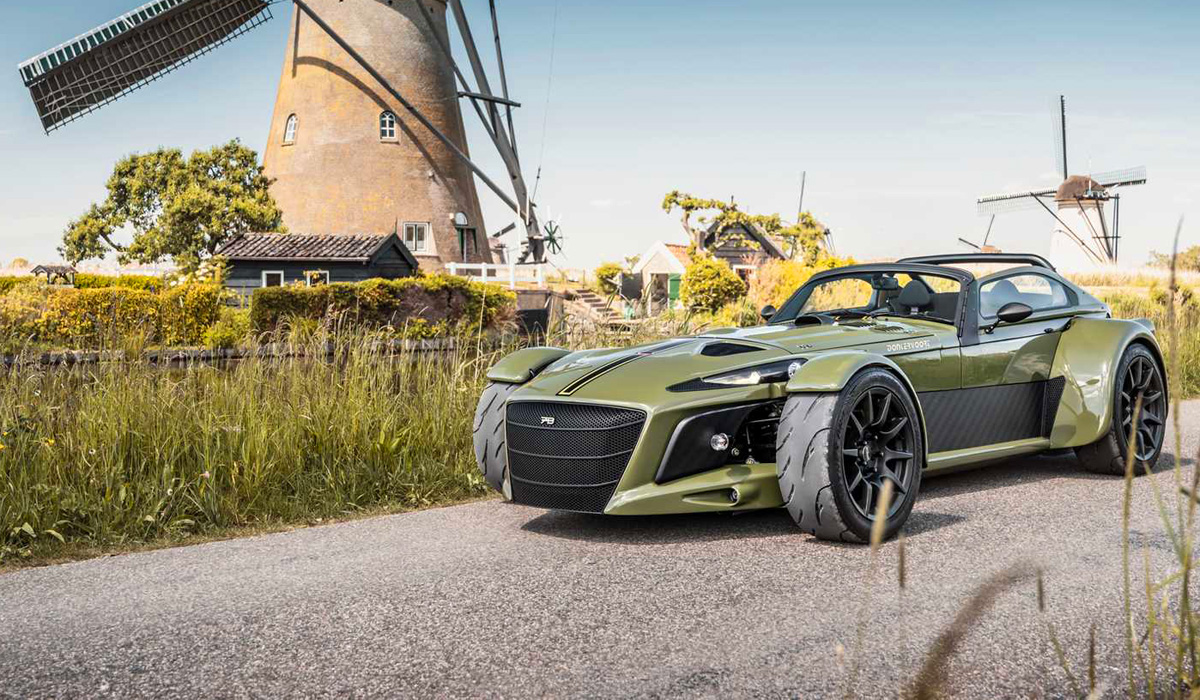 Thanks to the double wishbone suspension with adjustable shock absorbers and stabilizers, even on standard Nankang AR-1 tires, lateral acceleration in turns can reach an impressive 2.05 g! This gave engineers a reason to call the new Donkervoort D8 GTO-JD70 the first production car with a similar level of maximum transverse overload, even though the model has a modest circulation.
Also, the jubilee Roadster got more effective brakes, and seriously modified aerodynamics: even with the absence of an anti-wing, due to the massive diffuser, the downforce on the rear axle reaches 80 kg, and on the front-50 kg, which are provided with special" gills " in the wings, a fairing and an optimized bottom shape.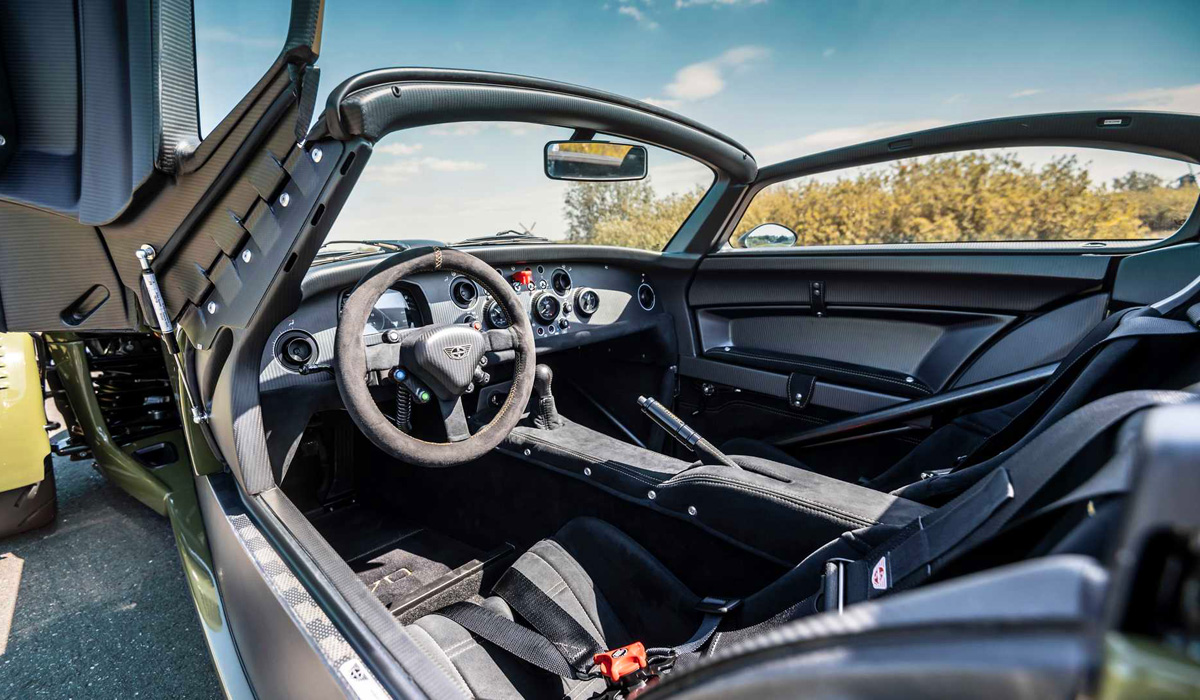 A long list of options includes ABS with track settings, racing seats with four – or shestietazhnyj belts, exhaust system stainless steel, without particle filter, safety frame, a cooling system for limited slip differential, carbon-fiber wheels instead of forged, lightweight conditioning, special wind deflector that reduces air turbulence in the cabin, "design" package for the interior, rear view camera, digital tidy MXS Pista with GPS-measuring lap time and data transfer over Wi-Fi, xenon headlights and much more.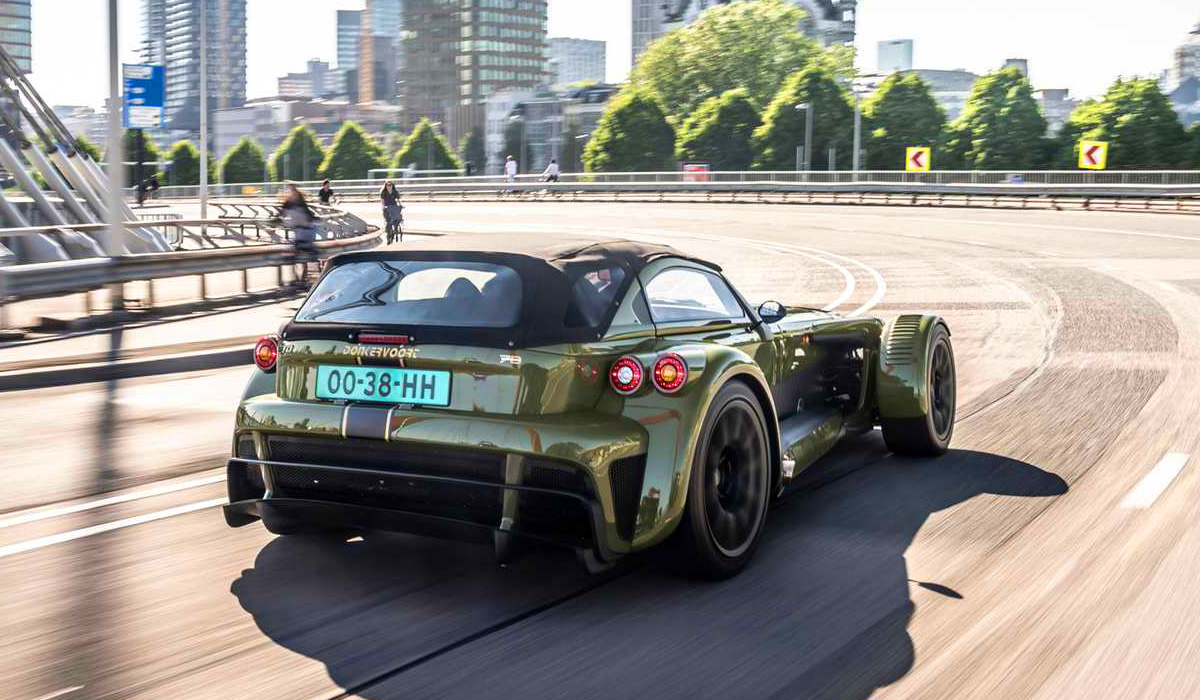 Despite the traditional racing character of the Dutch brand cars, the creators assure that the new Donkervoort D8 GTO-JD70 is suitable not only for track days, but also for daily use. The starting price-promised last summer 163636.36 euros without taxes, although numerous options can greatly increase it. Deliveries to the first customers have already begun.