Technology
Modified Tesla Model S: almost 650 km on a single charge
By General automobile standards, the Model S is already time to retire: just a few days ago, this electric car will turn eight years old, and during this time, only one nominal facelift was carried out.
However, there was no account for technical improvements, and the company still continues to improve the "escu". And now the next update package has arrived, after which the passport mileage on one charge exceeded 400 miles according to the American EPA standard.
Why exactly 400 miles, i.e. 643 km? Yes, because so much is promised for the Lucid Air electric car in the top version with a 130-kilowatt battery: Lucid Motors opened accepting orders at the end of last year and promises to start deliveries in the fall. To keep the palm, Tesla has carried out another upgrade of the "esky" and increased the passport mileage of the" long-range " version of the Long Range Plus (it appeared in the range a year ago) from 390 to 402 miles, that is, from 628 to 647 km. Interestingly, the traction battery with a capacity of 100 kWh remained the same: the new batteries are not yet ready for mass production. And we managed to squeeze out extra miles with the help of a thread.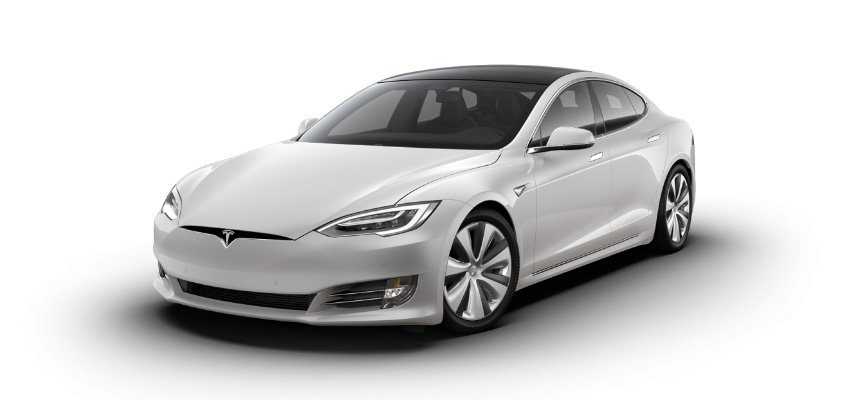 First, partial unification with the more modern Tesla Model 3 and Model Y allowed to reduce the weight. In particular, the "ESCA" has found lighter seat frames, battery housing and some elements of the chassis.
Second, there are tires with reduced rolling resistance and Tempest wheels with more efficient aerodynamic design.
Third, the electric motors and gearboxes have been improved: the front module has reduced friction, and the rear module has an electric oil pump instead of a mechanical one. Finally, the recovery control has been changed: it now works at the lowest speed, up to a complete stop.
The power of electric motors Tesla has not officially published for some time, but the dynamic characteristics are known (they have not changed after the upgrade): the Tesla Model S long Range Plus liftback can accelerate to 100 km / h in 3.8 seconds, with a top speed of 249 km/h.
The price in the United States, excluding subsidies, is 75 thousand dollars. Also in the range there is the most extreme modification Performance for 95 thousand: it changes the "hundred" in just 2.5 seconds, gaining 261 km/h, but the range is only 560 km on the EPA cycle.
Other versions of the Model S (with less capacious batteries and rear-wheel drive) are excluded from the range immediately after the start of production of Tesla model 3 sedans.