Technology
Volkswagen Arteon prices announces by Management
While the Central office of Volkswagen is preparing for the premiere of the updated Arteon, the start of sales of pre-reform cars has been announced in Russia. The company planned to bring this liftback to our market soon after the premiere, but the start of sales was constantly delayed, and certification took place only in December last year. We have a Volkswagen Arteon legalized in two versions, but in the end only one went on sale — with a 190-horsepower turbo 2.0 TSI, a seven-speed" robot " DSG and front-wheel drive. We will not see the all-wheel drive version with a 280-horsepower turbo engine, which is also included in the vehicle type Approval (otts), yet.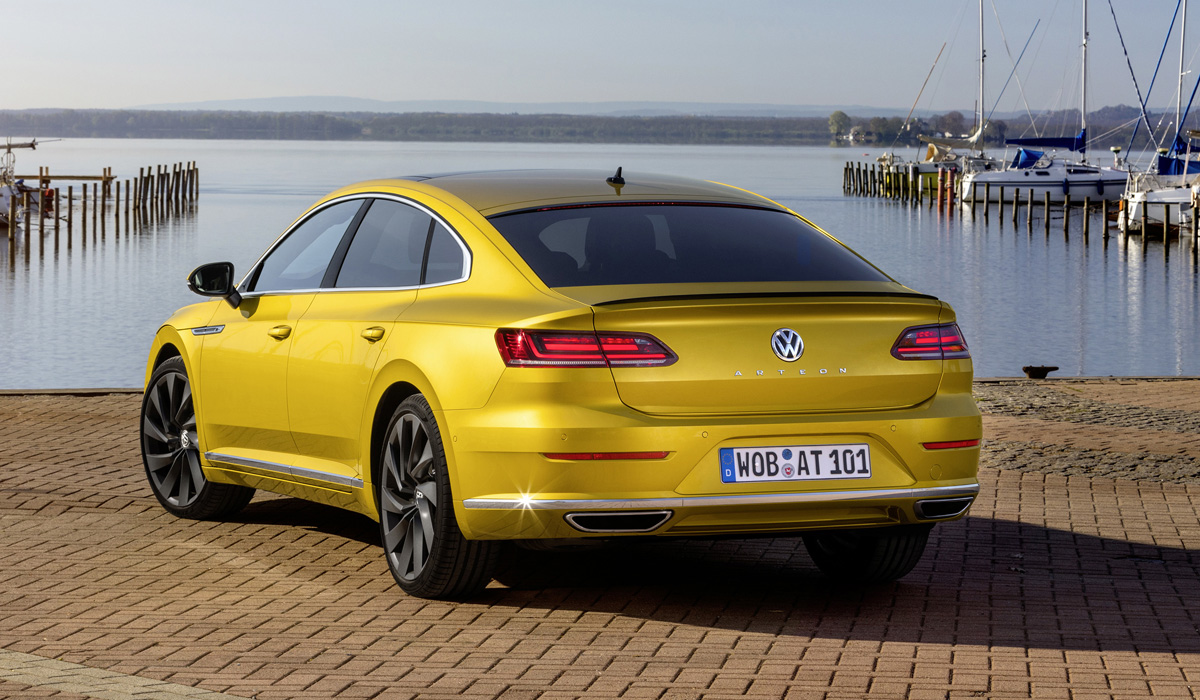 Liftback length of 4862 mm with an engine capacity of 190 HP can accelerate to "hundreds" in 7.7 seconds, the maximum speed is 239 km / h. You can choose from two options, both with a "sporty" external R-body kit, corresponding interior decor and adaptive suspension DCC: in Europe, all this is offered as an option.
The R-Line version has a combination of leather and suede upholstery, partially electric front seats, three-zone climate control, virtual appliances, a media system with an eight-inch screen, a rear-view camera, Keyless entry system, heated all seats, led headlights, lane-keeping system and 18-inch wheels.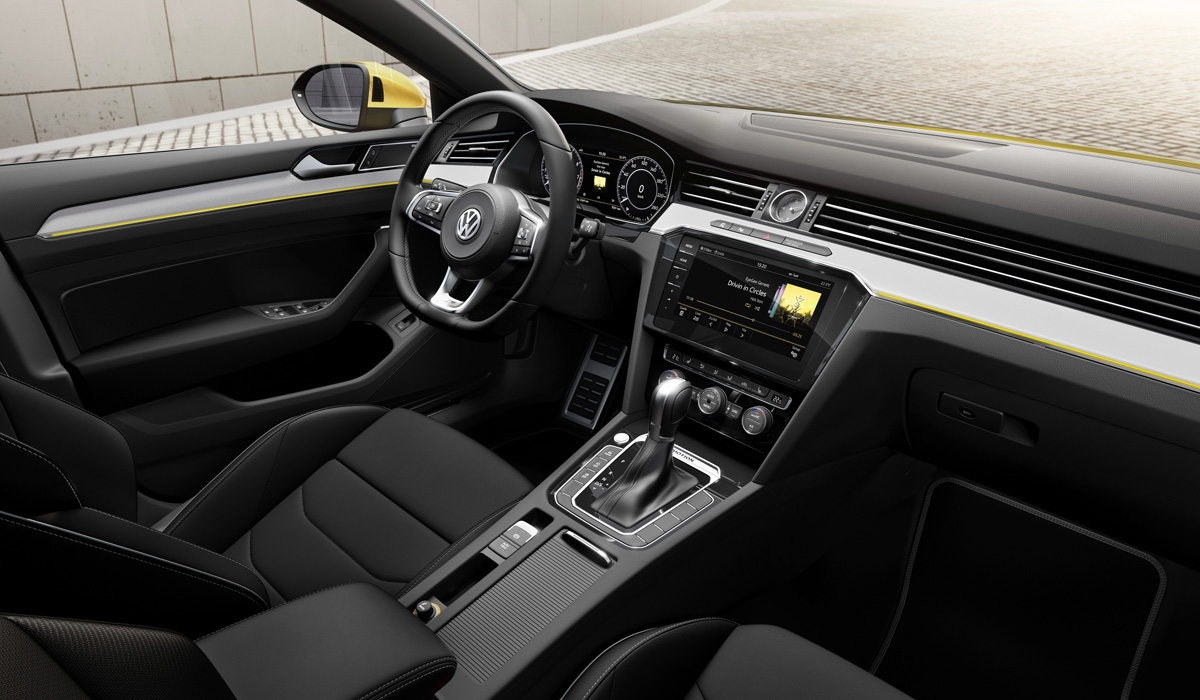 In the R-Line Premium version, the wheels are already 19-inch, there are adaptive headlights with a washer, a panoramic roof, contour lighting of the interior, a more advanced media system with a screen of 9.2 inches, all-round cameras, adaptive cruise control and tinted rear Windows. Interestingly, both configurations are fixed, and there are no options for them.
Specification 2.0 TSI (190 HP) DSG7
R-Line 2 639 000 rubles.
R-Line Premium 2 999 000 RUB.

For comparison, the related Volkswagen Passat sedan with such a power unit costs from 2 million 339 thousand rubles, and the more status liftback Audi A5 Sportback 40 TFSI (190 HP) with front — wheel drive-from 2 million 680 thousand rubles. Although both the Passat and A5 "in the base" are equipped much poorer than the Arteon, and in a similar configuration, Audi will cost 3.2 million rubles. Volkswagen Arteon liftbacks are already available for order from dealers.