Technology
On the chassis of the UAZ Pro built a car tower
Sales of UAZ Pro polutorok for four months of 2020 fell by almost half: according to the Agency AUTOSTAT, from January to April, 739 such cars were sold against 1363 for the same period last year. And, of course, the Ulyanovsk giant is doing its best to stay on the market, presenting all new versions of Pros. Next up is the car tower.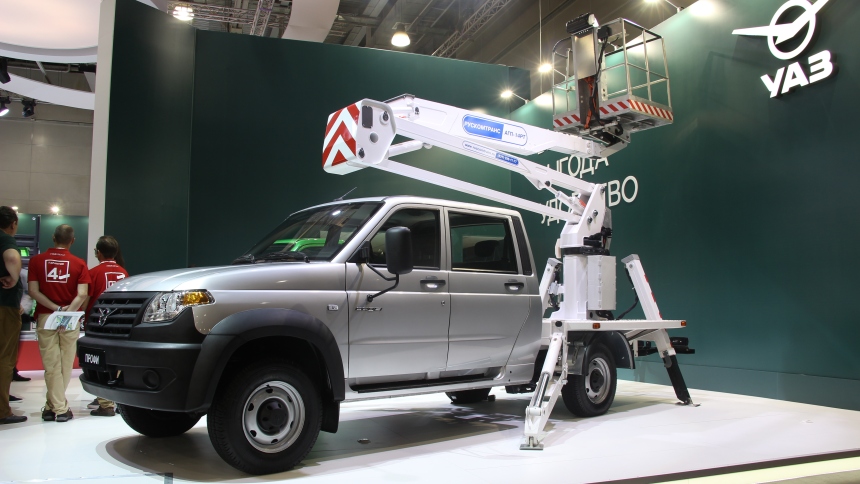 A similar car, only with a two-row cabin, was still as a prototype at the COMTRANS exhibition the year before last, back in 2017. This version became a production version last year, and now it has added a version with a two-seat cabin.
It is built on the basis of a Pro with all-wheel drive. The developer and installer of the add-on is the Nizhny Novgorod company Ruskomtrans. The basis of the design is a lever-telescopic boom of the Italian company CTE S. p. A.with hoses and cables laid inside.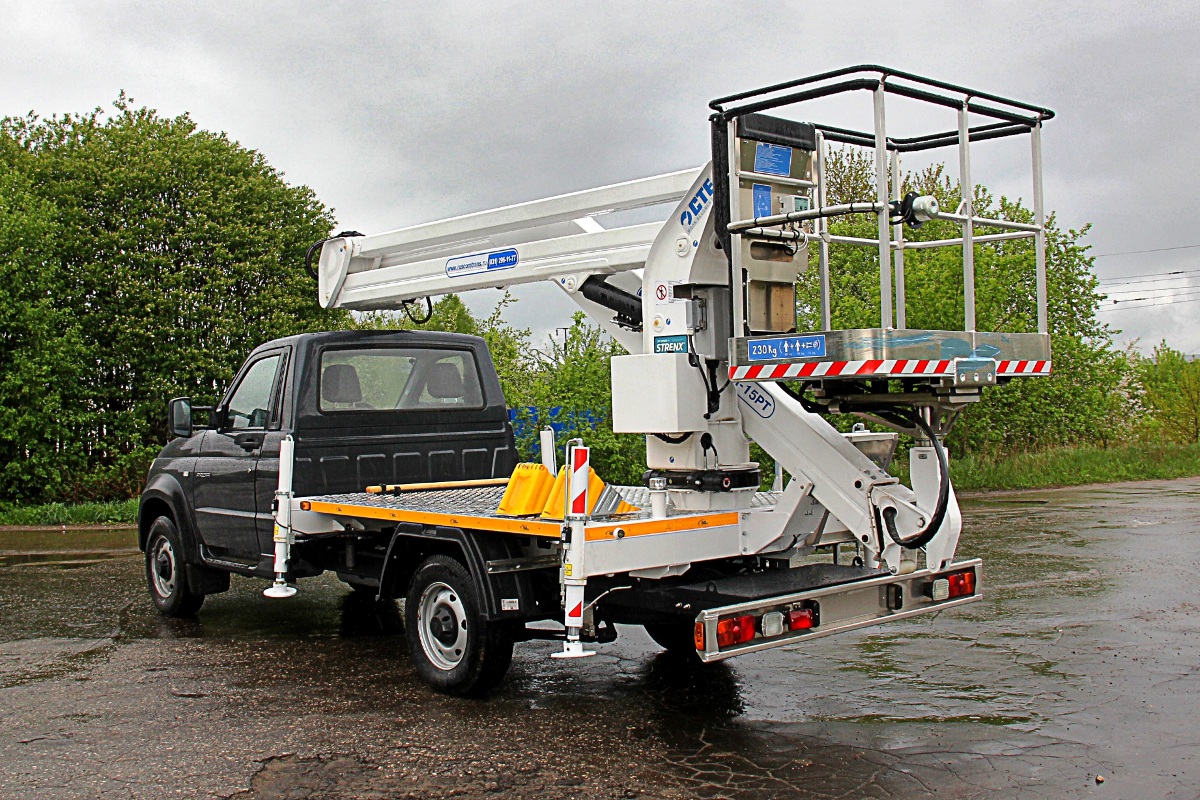 The load capacity of the cradle with dimensions of 1400x1100x700 mm, which can be rotated to the right and left at an angle of up to 60 degrees, is 230 kg. It is made of aluminum, equipped with a duplicate control panel and a 230 V socket. The maximum height of the lift is 14.2 meters, and four outrigger supports are extended on the sides, without leaving the limits of one lane of the road.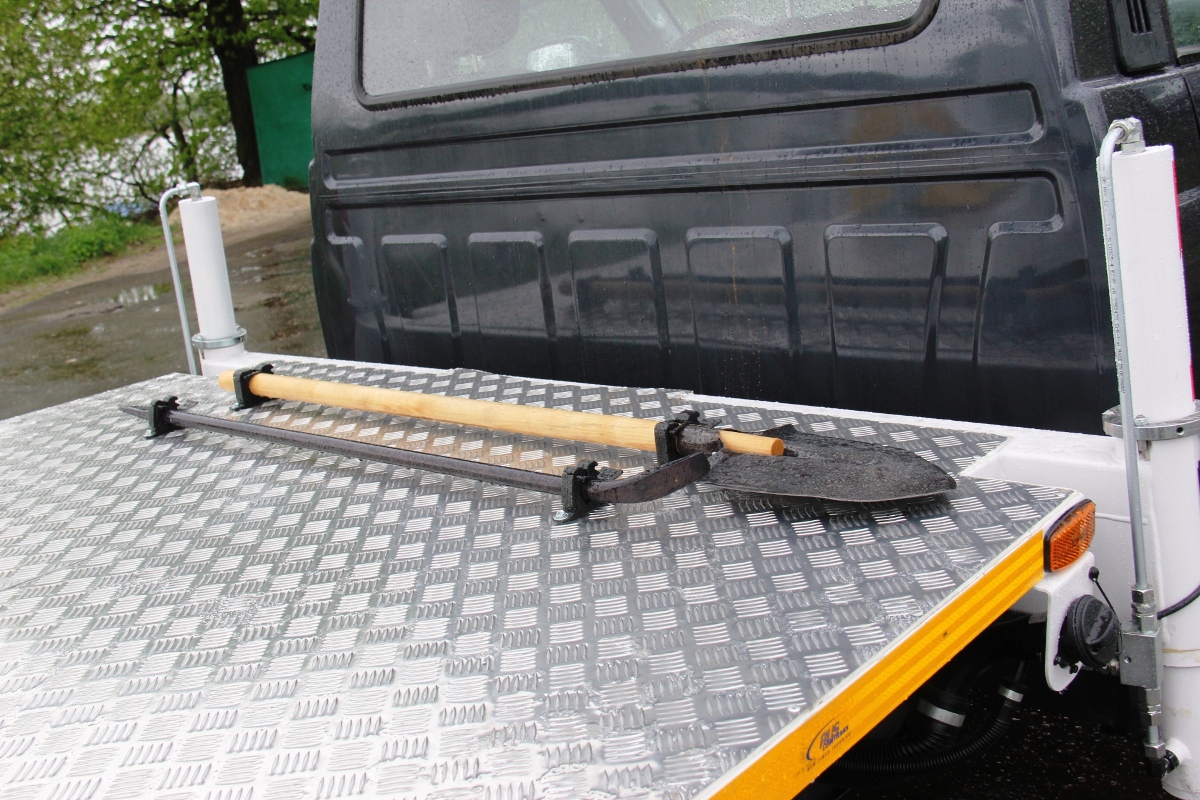 Unfortunately, we do not have data on the cost of such a car tower. As for the standard on-Board Pro, their prices start at 870 thousand rubles for cars produced in 2020. Surcharge for all-wheel drive — 50 thousand rubles.