The profession of stylist appeared in Russia relatively recently, so it is still surrounded by myths and legends. "Afisha" asked Moscow stylists about what their working days look like.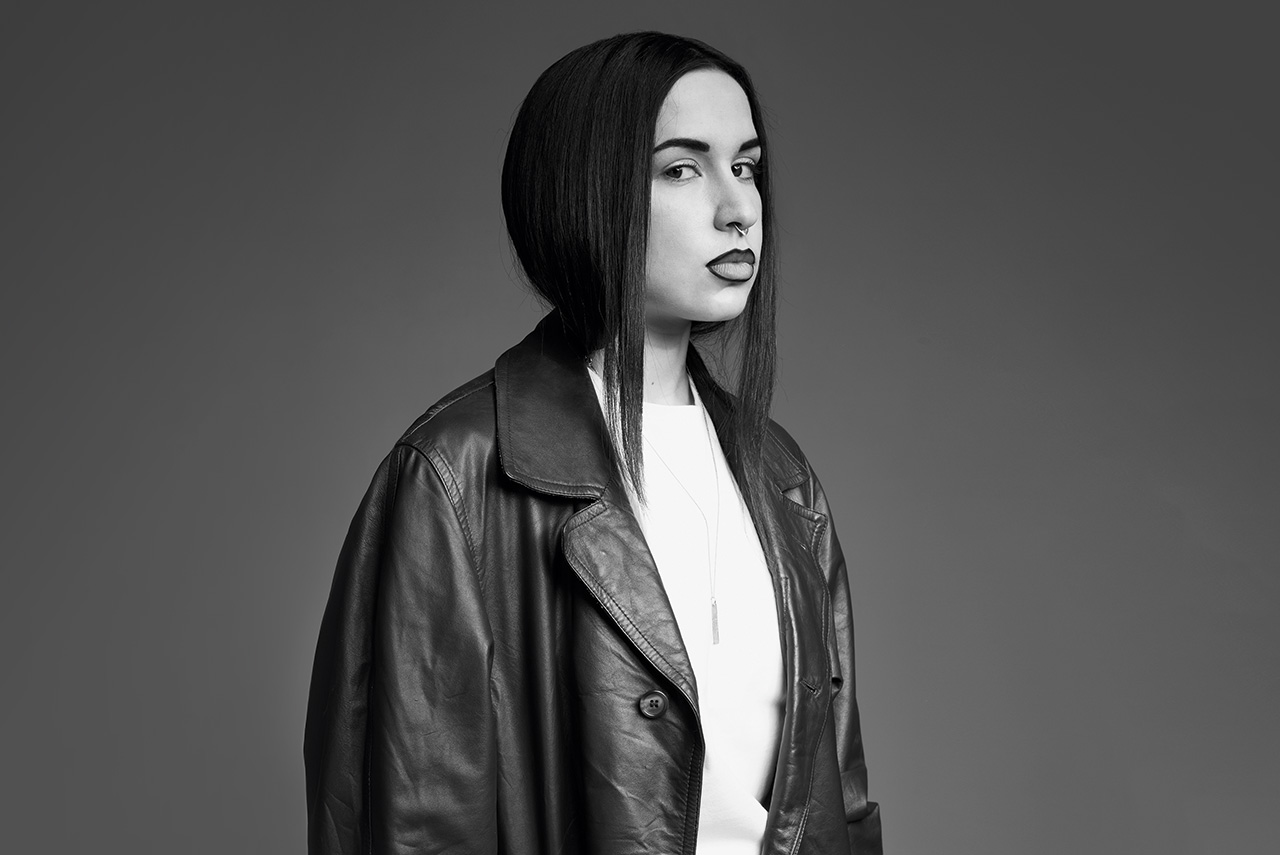 Olesya Willow
About stereotypes and the influence of environment on style
"When you tell your mother or grandmother: "I work as a stylist", they don't understand who it is. In fact, the stylist keeps the whole picture in his head, from the setting of the light and the shooting location to the type of model, her makeup and the actual things. I am a stylist and fashion editor in an online publication, so I focus on acutely topical trends. Magazine stylists work in a more relaxed way.
The first rule of the stylist: he must handle things with extreme care during the shoot. Each stylist has a set of addresses where they fix and clean things. We once had a Stella McCartney jacket split at the seams, and on a slimmer model, it is not clear what kind of buyer it was intended for. In the end, we fixed everything discreetly and so well that I think the seam we made was much stronger than all the others on the jacket.
An image is a text, and to read it correctly, a person must possess certain information. If the shooting is difficult and people do not have enough knowledge or visual images in their heads, the reaction may be negative. A striking example is sexual stereotypes. Once we built a lingerie shoot on contrast. This is a very stereotypical shoot: always sexy lingerie and a very sensual girl. And we had an androgynous model with a spider's eye, which we picked up the most sexy underwear — because we could afford more than if it was a Busty girl with plump lips. And the commentators on the site literally collapsed the world: "Why is the ass small?", " Oh, something she's pale!» The most interesting thing for Wonderzine now is working with non-standard types and with ordinary people.
The way we dress is strongly influenced by gender stereotypes. Another characteristic of Russian people is their complete randomness. Plus we have people who look too closely at their surroundings: "Masha has Golden boots, I want them too." If you don't dress like your surroundings in Russia, you feel uncomfortable right away. What can I recommend? Change your environment? I'm joking, of course. I would like people to feel more comfortable with clothes. So that people understand that a shirt is just a shirt, trousers are just trousers, and it's cool to put them on together and not get any more ideas."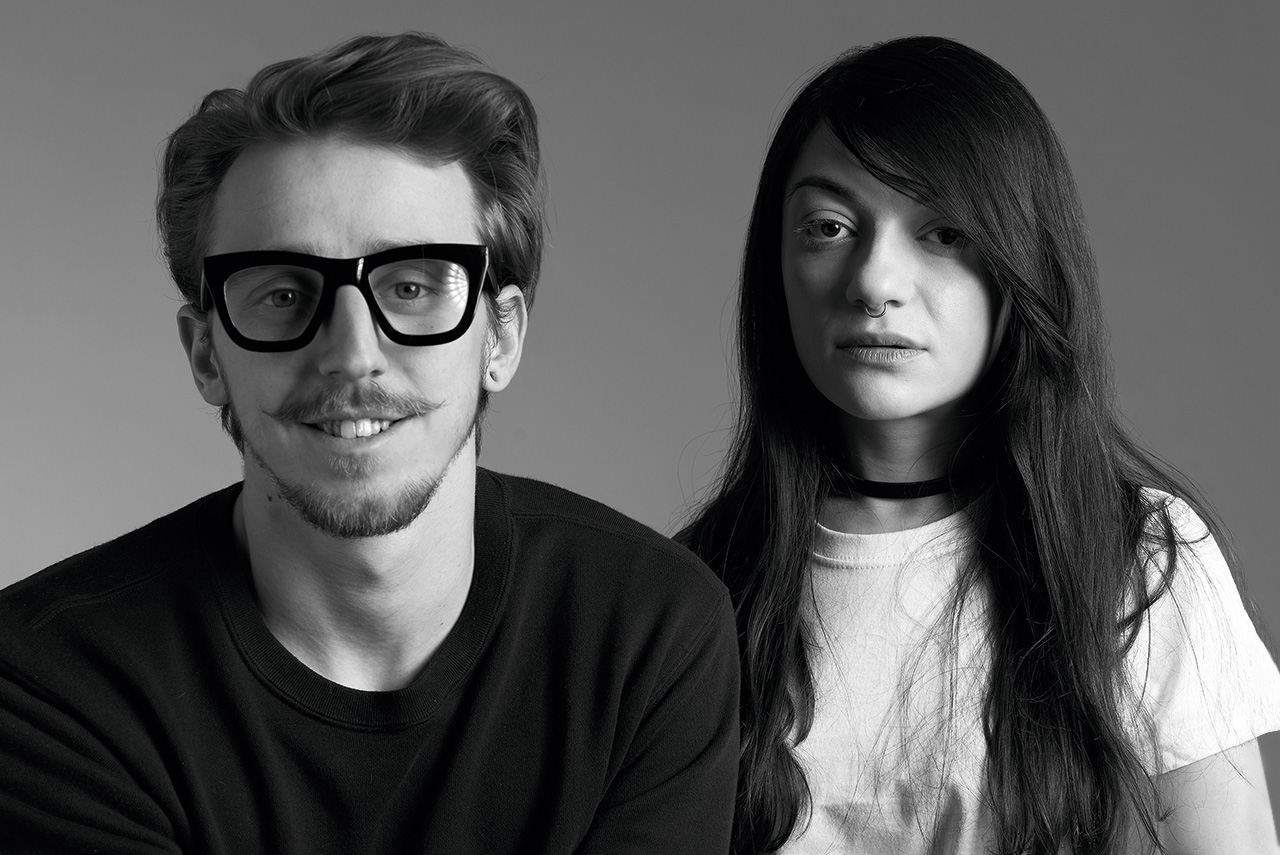 The Valeria Aguzarova and Sergey Rantsev
on the work with the mandrel
"We met when we worked in the store "Frick frack" consultants on the history of costume. At some point, the clients we consulted started inviting us to shoot. Once we had a chance to style the cover of Muse magazine, and the cover face was Ivan Dorn. We found a common language with him — and since then we have been engaged in his wardrobe on a regular basis. In his early career there were shocking images: supernates, red suits, such Kirkorova. And we wanted to simplify it stylistically — because Vanya is actually a very simple, open person. Plus, Dorn moves a lot on stage — and it's impossible to dress him up too intricately. Once there was even a case: he came before a concert in retired gray tweed bell-bottoms. We broke up with him-it was so bad it was good-and changed him into an expensive pantsuit for the stage. And during the performance, these luxury trousers Vanya cracked right on the ass. In the end, he backed offstage and changed into these funny bell-bottoms during a pause. Then everyone thought it was a subtle stylistic move.
In addition to Ivan Dorn, we work with the band IOWA, Susanna Abdulla, Nike Borzov and other musicians. We like not just to choose clothes, but to approach the image in a complex way, so that we get a complete statement. At the same time in Russia sometimes there are dialogues in the spirit of: "Style the cover." We say, " can I listen to the album?» "Why?» This is why we are interested in working with very young musicians. They live differently, write music differently, wear sneakers and jeans, and are not afraid to experiment."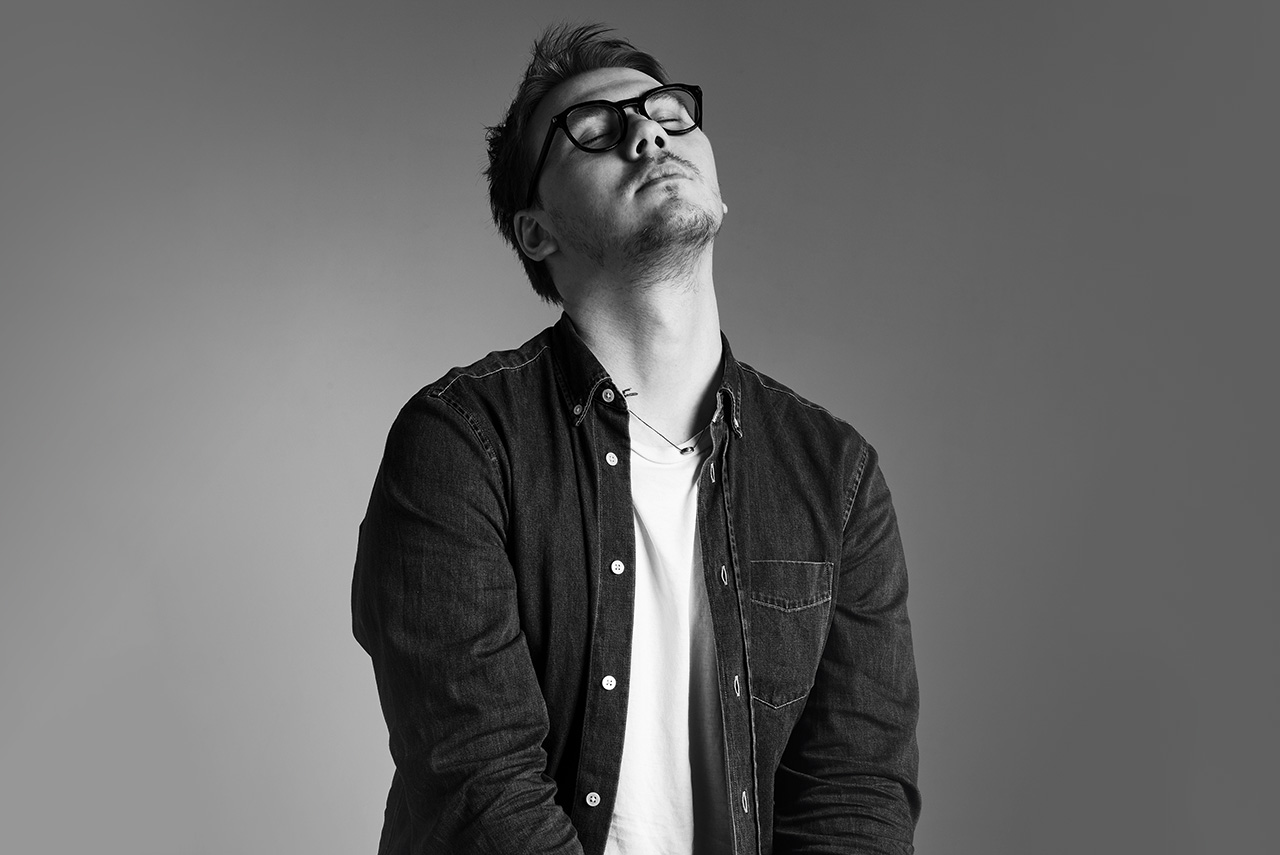 Mikhail Baryshnikov
About non-standard approaches
"Everyone thinks that stylists are people who spin around among dresses and think:" Oh, what kind of shoes should I accept as a gift today, Manolo or Louboutin?» In fact, the job of a stylist is primarily a porter's job, physically heavy and monotonous: all the time you go shopping and carry bags, or steam things in the Studio, or, say, drag yourself to the other end of the city to the flea market and dig up a lot of shit in the hope of finding something incredible. And stylists in magazines get three kopecks, so in this profession, passion is important first of all. Once I had a story like this: I stylized a big shoot-a tribute to Marina Abramovich. We took her performances as a model and combined them with Tatyana Parfenova's clothes. I wrote a lengthy justification and came up with a whole methodology. And in the end, the editor of the magazine simply forgot to mention that Abramovich's performances were taken as the basis! After that, I was upset for a long time.
In advertising, the fees are much more substantial, but there you come and mechanically dress people according to the brief: "I Need a red shirt, blue trousers, white sneakers of this size, and please bring us a hat with a pompom and a picture of a Chipmunk." In magazines, on the contrary, there is always a space for creativity and fun. For example, we once shot Stacey Martin, the star of Trier's "Nymphomaniac"for SNC. We shot and shot and still couldn't get such a special look from her, the essence of which we couldn't even formulate. At some point, we came up with this thing — we plucked a bell, put it between her thumb and forefinger, and said: «Keep». You won't see it in the picture, but the look has changed subtly.
What advice can a stylist from a fashion magazine give to ordinary residents of Russia? This is a sad topic: it is difficult to advise people who are barely making ends meet. In our country, most of the population lives on the verge of poverty. Blogs like to swear: "God, Russian men look terrible." They can't get dressed! And you can't tell them: "Guys, be bold, go to second-hand stores" — they have the desire and strength to do it, too. What advice can there be? Hold on, everything will be all right one day."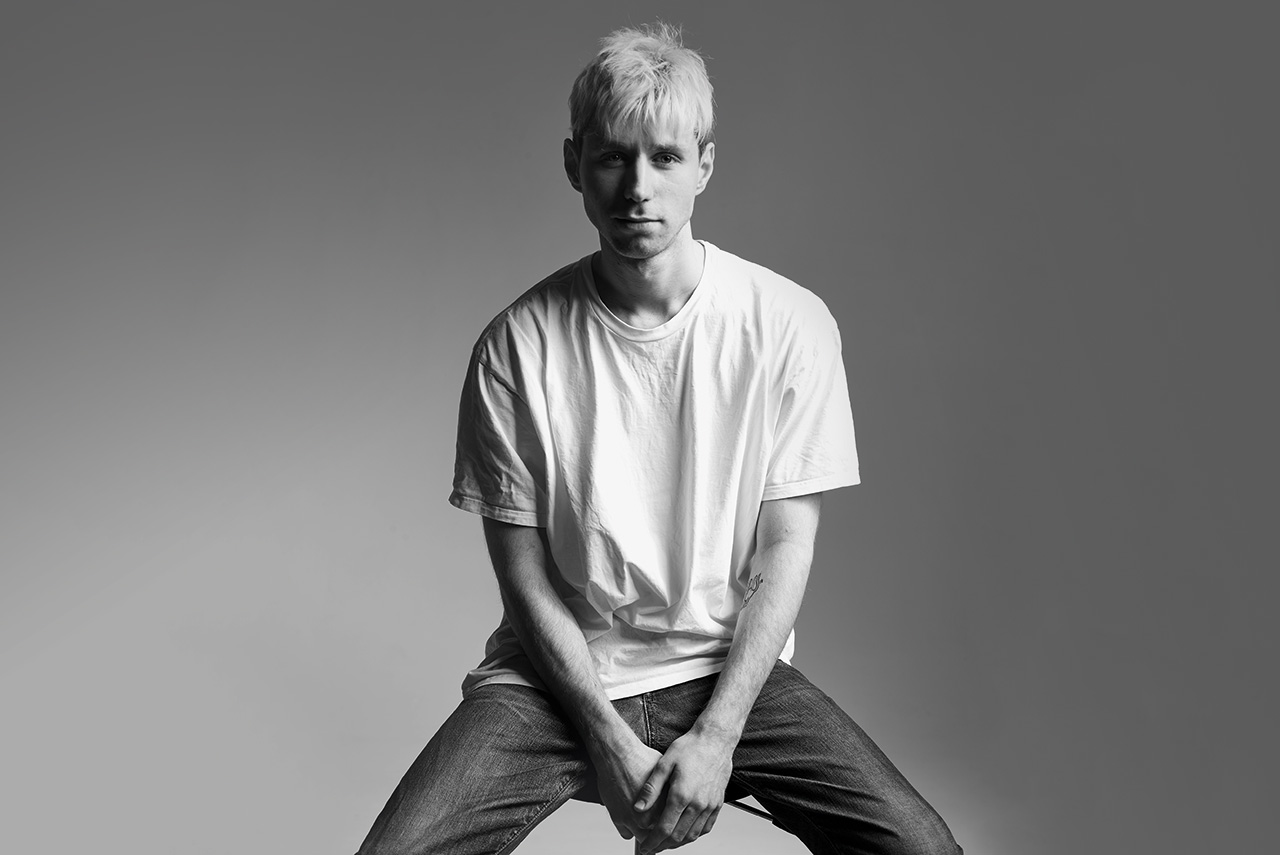 Alexander Zubrilin
About working with stars and fine fabrics
"In General, I am a philologist by education. In my sophomore year, I decided that I would stop sitting on my parents ' necks. I arrived at Megu in a Warm Camp and went to all the stores in a row to fill out questionnaires for the position of a sales consultant. So I ended up in the women's Department of Zara, where four months later I became a merchandiser. Another year and a half later, he went to new York and worked for three months in the same position at Zara on 34th street. When I returned to Moscow, I began to dream of gloss. I started sending resumes to all publications, and eventually I was hired by Cosmopolitan as a stylist. Now I work for Interview magazine as a senior fashion editor.
No matter how well prepared you are for the shoot, no matter how well thought out the storyboard is, you never know 100% how it will go. This is something from the realm of magic. Shooting star characters, which gives me a job in Interview, in General, a separate song. As a rule, we try to "swing" the personality of the character in a new way for him to visually fit it into the magazine format. Of course, people in this status periodically make you nervous. I remember now the early morning in MUMM on Ostozhenka and the extremely agitated Philip Yankovsky, who literally jumped out of his clothes, in his opinion too "gay", and was already aiming for the exit. Fortunately, our editor-in-chief Alyona Doletskaya managed to rush to the rescue, who was able to calm Philip down and convince him. As a result, things sat down as well as possible and we still shot the "vacuum" story I had planned in the spirit of the film "Gattaka".
In the world's fashion capitals, there is no disaster if things get puffs or spots while working — there are a lot of showrooms, and even the most experienced stylist is not immune from the fact that a model or even an ordinary person will awkwardly put on or take off a thing. In Moscow, stylists do not live so sweetly — with a very limited number of showrooms, they regularly have to borrow things from stores under letters of guarantee. Therefore, every stylist with a little experience in the bosom there is more than one story about how you had to fix a torn zipper, wash off Foundation or paste a stone that flew out to return the item to the store. I had a funny story with a Tom Ford dress from Tretyakov proezd, which cost two hundred and twenty thousand rubles at a sale and, most offensively, was not even in the frame. It consisted of about a hundred tiers of the most delicate pink chiffon, and on the bottom of them appeared the wildest clue. They didn't see it on the shoot, tried to return it to the store, where they saw the clue, of course, and then they weren't going to accept the dress in any way. I was then saved by the craftsmen from the Atelier of Marina Rimer — they miraculously rearranged the layers of chiffon so that part of the chiffon with a hook just disappeared from the dress. The store was impressed and took the dress. But I try not to take white things and dresses made of delicate fabrics, and do not spoil what I have taken — this is professional ethics after all."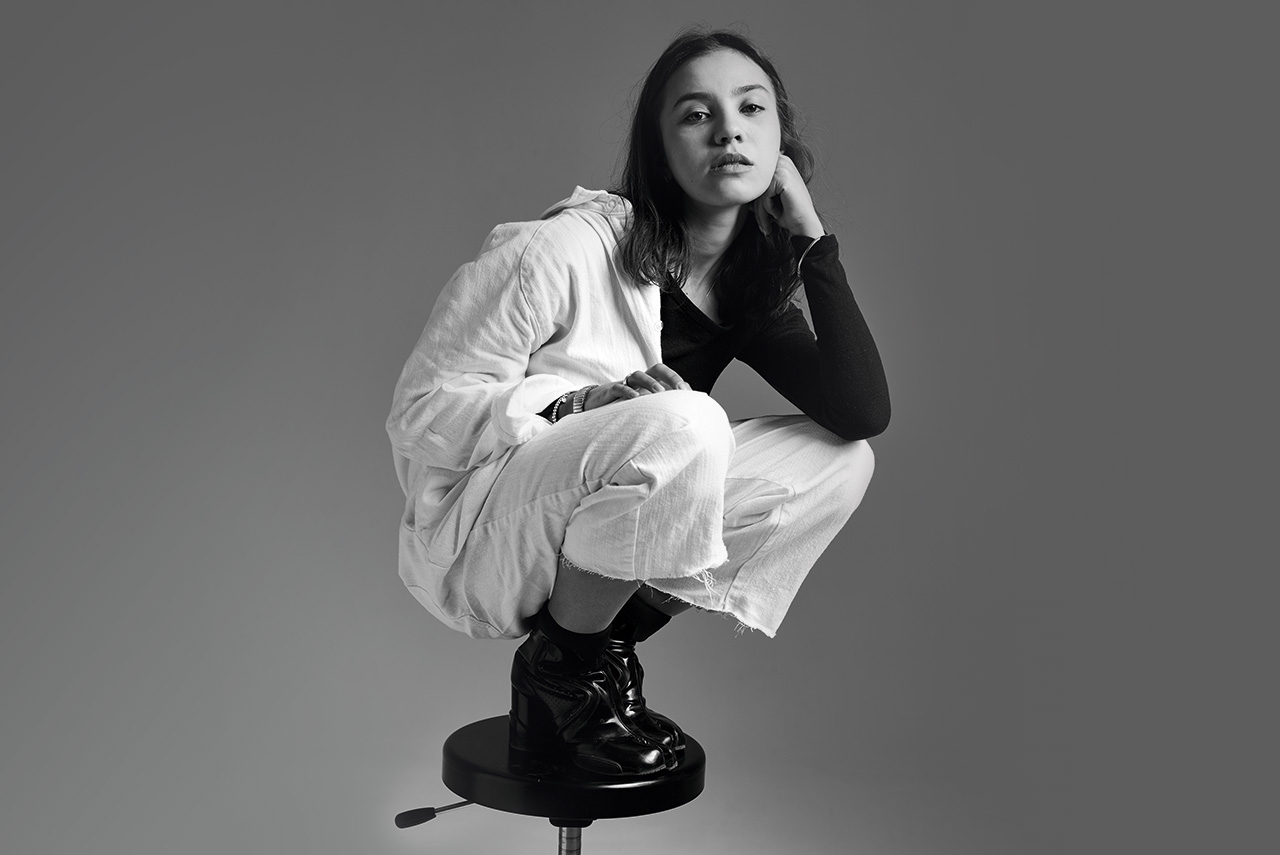 Nastya Batashova
About the hole in Stella McCartney's blouse
"I have always envied people who know from childhood who they want to be. I initially entered the Moscow art theater Studio School, I was kicked out after five shameful months, then I went to the journalism Department at Moscow state University, where I also left. And then recently I caught myself thinking that for five years I have been engaged in the stylization of filming and I am still happy about it. It never seemed like hard work to me, but Yes, there are bags to carry. The usual day of a stylist is to go shopping, choose things, and the most interesting thing is, of course, the entire shooting process itself. It's fun, it's like a designer, but you're already on the ready to work on everything. I am proud that I can shoot both grandmothers, and dogs, and children — and not beautiful models.
Emergency situation there are also. Once I was allowed to steam a Nina Ricci dress for Renata Litvinova, which cost like an apartment in Moscow, and the steamer suddenly farted yellow scum on it. I had five minutes of stupor, but then Renata said that she would only shoot in Chanel, and the stain was very easily wiped off with water, and I was saved. Or I know the story of how the ash from a stylist's cigarette accidentally fell into a bag of things and burned a huge hole in a Stella McCartney blouse. The blouse cost seventy thousand-well, you can't pay that much money for a blouse, I think. The terrified stylist went to the Studio, and there they simply changed the design: somewhere they cut off, shortened the sleeves — in fact, they re-cut Stella McCartney. And the store received the item perfectly – which is absolutely amazing. The person who took it, he must have known what this blouse originally looked like. Why he didn't notice, I don't know."