Foreign News
Trump accuses Twitter of stifling free speech and interfering in the election
Trump accused Twitter of " stifling free speech»
Twitter for the first time marked several publications of US President Donald trump as "unreliable" the platform found claims against the American leader regarding his statements about voting by mail. In turn, trump accused Twitter of interfering in the 2020 election, noting that this social network "stifles freedom of speech."
The Twitter platform for the first time noted a tweet by US President Donald trump as "containing false information". Under the two messages of the American leader, a blue exclamation mark appeared, which encourages users to find out the facts before believing the words of the politician.
We are talking about trump's publications dedicated to voting by mail. On the eve of it became known that the authorities of California decided to review the voting procedure due to the coronavirus pandemic — now the presidential elections of 2020 for residents of the state will be held exclusively in the "postal" mode.
This did not suit the American President, who believed that voting by mail would lead to falsification of the election results.
In his Twitter account, he called this method "fraudulent", noting that mailboxes can be opened and forged ballots. "This will be a rigged election," trump said. These posts were not liked by Twitter moderators, who marked them with a special sign that sends users to a separate page-it says that there is no evidence of a threat to the election when voting using mail.
According to a Twitter official, the post of President "contains potentially inaccurate information about the voting process, and therefore was marked to provide users with additional data about the ballots sent by mail."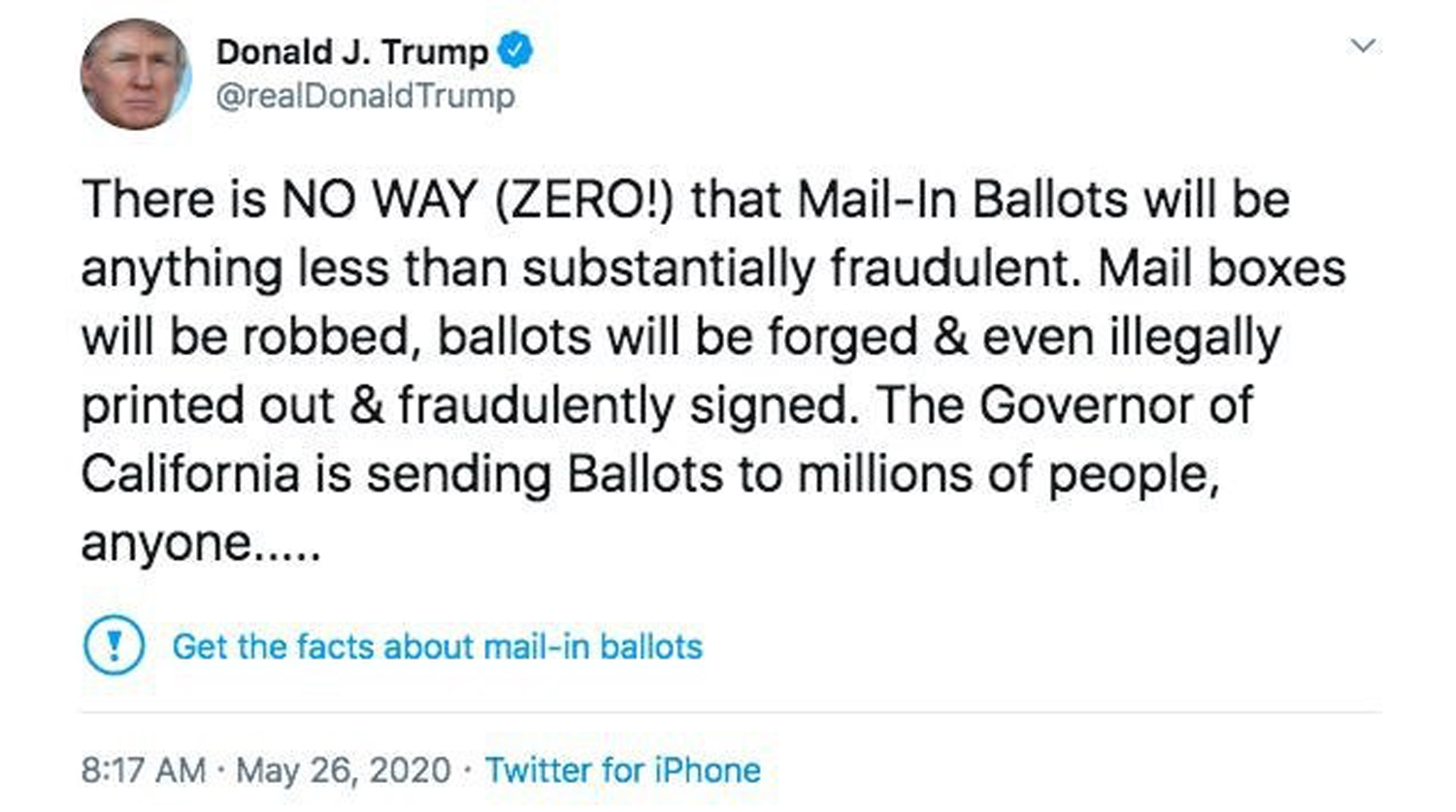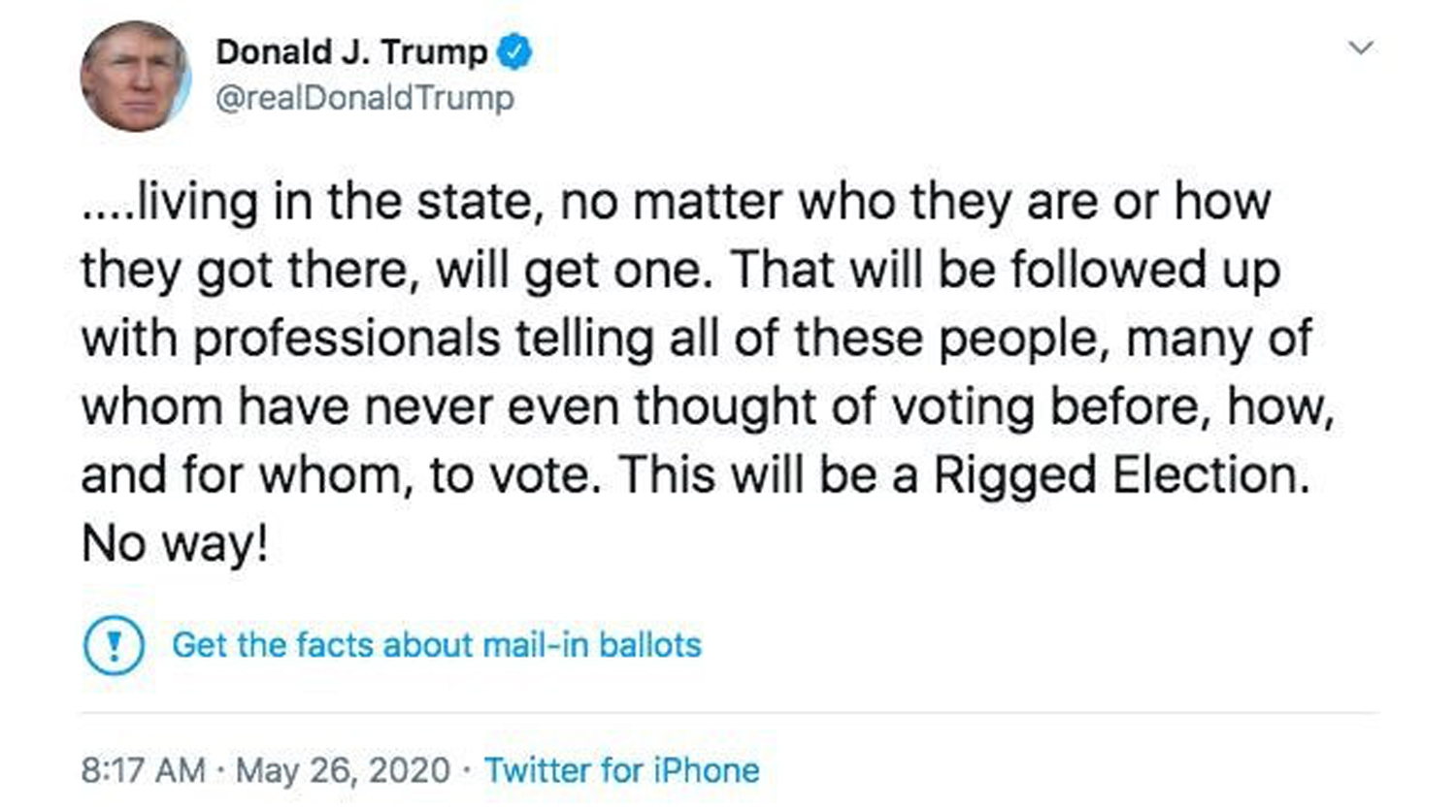 "Collaborating with biased" fact checkers " who publish false news is just a smokescreen that Twitter uses to give its political tactics false credibility," Parscale said.
Not left out was trump himself, who accused Twitter of " stifling free speech."
"Twitter is interfering in the 2020 presidential election. They claim that my statement about voting by mail, which will lead to fraud, is incorrect, according to CNN, their "fake news" and the Washington Post, owned by Amazon. Twitter stifles freedom of speech, and I, as President, will not allow it! " – said the American leader.
Back in February 2020, it became known that Twitter is testing new ways to combat disinformation from politicians and other public figures. One of these methods should work on the principle of "Wikipedia" – users will be able to independently assess the veracity of a particular statement.
It is expected that users will be able to assess the reliability of published information by answering three questions — whether the content is potentially false, how many people out of 100 would respond the same way, and why the content of the post seems implausible to them. This stage was introduced deliberately so that trolls and radicals could not drown out the voices of those they do not like for ideological reasons.
"We are exploring several ways to address the problem of misinformation in Twitter posts, as well as trying to add more context to tweets. Now there is an option that includes feedback from the community. Misinformation is a very important problem, so we will test many different methods to solve it, " a Twitter official said.