Technology
Renault is releasing an updated of crossover Kaptur soon
In the first half of 2020, Renault will launch the updated Kaptur crossover on the Russian market. This was reported to the Izvestia correspondent on May 6 by the press service of the French brand.
The updated Renault Captur will be based on a new modular platform. The crossover will have a redesigned interior, an expanded equipment package, a reconfigured suspension, an intelligent all-wheel drive system and an electro-mechanical power steering.
The car received a 1.3-liter petrol turbo engine with a capacity of 150 HP and a new generation Xtronic variator.
On May 1, it was reported that Renault plans to bring A new-generation Kadjar crossover to the market in the second half of 2021.
Renault also build Renault Morphoz, This car is designed with two modes: City and Travel, with City being shorter in wheelbase and having a smaller battery capacity for the electric power train underneath. In City mode, the concept car is 4.4m long and has a 40kWh battery, which Renault claims is good for around 249 miles.
When Travel mode is selected, the bonnet stretches forward up to the point of the A-pillar, revealing a battery meter embedded into the bodywork, and the rear slides back to allow more luggage space.
What Renault envisions is that, when you go on a longer drive (traveling for leisure, say, or visiting relatives further away), you'll drive to a ground-embedded charging station, drive over it, and an additional 50kWh battery will be slotted in, extending total EV range to around 435 miles.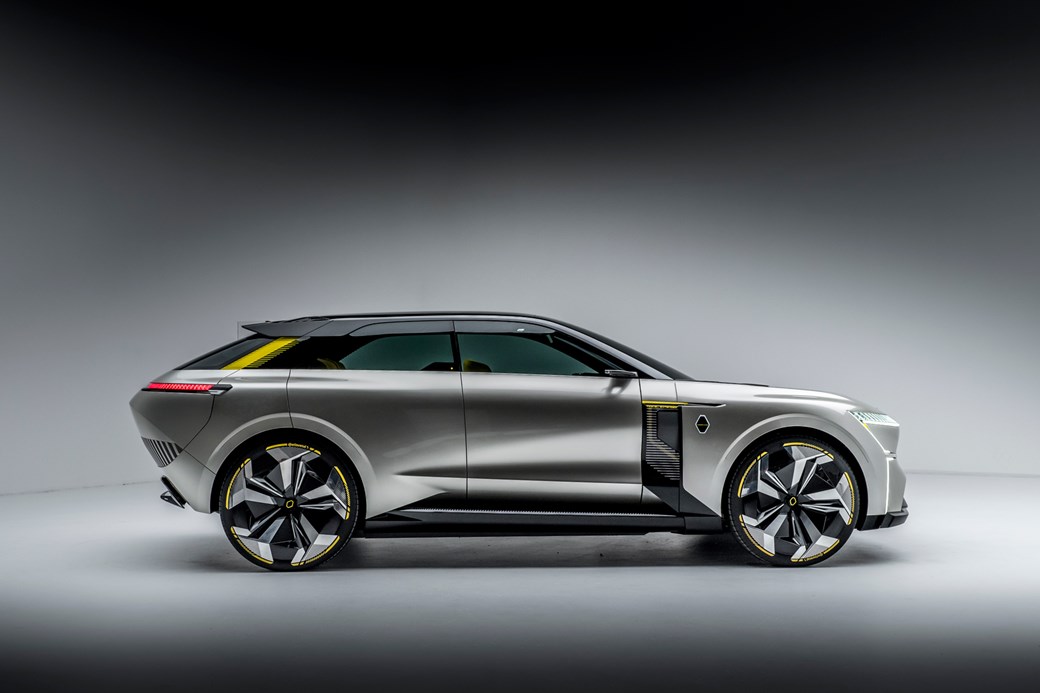 Renault is clearly thinking about the wider infrastructure of the electric car (even if it is a bit pie-in-the-sky), as these charging pads will have a number of supplemental batteries in storage. Battery sharing, it says, will further reduce our carbon footprint by minimising how many people need more than one car in order to travel longer distances.
The Morphoz, it suggests, can also be used to power homes and appliances and the batteries stored in the subterranean charging pads are connected directly to the grid, with Renault suggesting any that aren't in use on a car can power street lights and last-mile mobility like e-scooters and bicycles.
Check out that crazy interior!
The Morphoz is a four-seater inside, finished in an eye-searing electric yellow. It can be driven – this isn't entirely some autonomous pod – so there's a block, rectangular steering wheel with a properly futuristic take on Renault's diamond logo and massive L-folding touchscreen infotainment system.
Renault claims the Morphoz has Level 03 autonomous, however, so that steering wheel and infotainment system can fold away for a cleaner cockpit, while still allowing the occupants to use the artificial intelligence-based infotainment.